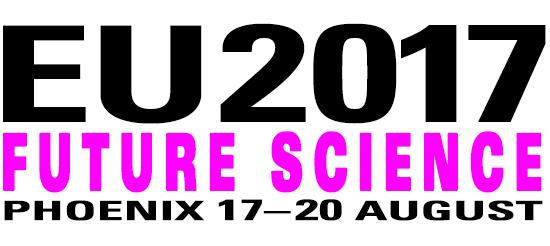 SPEAKER LIST
Watch as this page grows with added speakers and their talks. Also, check out the tentative SCHEDULE for talk times for planning and travel purposes.
---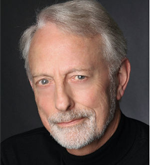 WALLACE THORNHILL
Wallace Thornhill, the Chief Science Advisor to The Thunderbolts Project, is co-author with David Talbott of Thunderbolts of the Gods and The Electric Universe. His first peer-reviewed paper on the electrical nature of stars and supernovae was published in the IEEE Transactions on Plasma Science, Vol 35 No. 4, Special Issue on Space & Cosmic Plasmas – August 2007. In 2010 he was was awarded a gold medal by the European Telesio-Galilei Academy of Science. For his lifelong contribution to science he received the distinguished Sagnac Award from the Natural Philosophy Alliance in 2013. He has spoken at numerous international conferences, and authored or co-authored papers ranging from the Martian "blueberry" phenomenon to the "plasma focus" at the centers of galaxies. His interviews for "Space News from the Electric Universe" have been among the most popular attractions on the YouTube Thunderbolts Channel.
holoscience.com
---
DAVID TALBOTT
David Talbott, the founder and director of The Thunderbolts Project will give two presentations. His book The Saturn Myth (1980) helped to inspire the work of several others now joined in this collaborative project. In 1996 his work was the subject of a documentary Remembering the End of the World by Canadian filmmaker Ben Ged Low. More recently, he was the co-author with Australian physicist Wallace Thornhill, of two books, Thunderbolts of the Gods and The Electric Universe. Three episodes of his full-length documentary series Symbols of an Alien Sky have been among the most popular video presentations on the Thunderbolts Project YouTube Channel. He is currently posting the Discourses on an Alien Sky series.
www.thunderbolts.info
---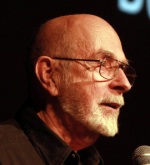 DONALD SCOTT, PhD
Dr. Donald Scott earned his Bachelors and Masters degrees in Electrical Engineering at the University of Connecticut. He earned a Doctorate in Electrical Engineering at the Worcester Polytechnic Institute, Worcester, Massachusetts, and was a member of the faculty of the Department of Electrical & Computer Engineering at the University of Massachusetts at Amherst from 1959 until his retirement in 1998. During that time, he was the recipient of several good-teaching awards and authored numerous scientific papers and chapters. In 1987, the McGraw-Hill Book Company published his 730-page textbook, An Introduction To Circuit Analysis – A Systems Approach. In addition, Dr. Scott published the classic, Electric Sky (2006), 256 pages of compelling material on the Electric Universe and plasma cosmology.
electric-cosmos.org
---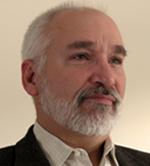 MONTGOMERY CHILDS
SAFIRE Project Update
Building on the past year of experimentation and analysis, the SAFIRE Project has moved into Phase 3, which takes the lessons from the Phase 1 Proof of Concept Prototype into a much larger chamber. Phase 1 ended on a cliff-hanger with indications of fusion and transient million-fold CME-like eruptions.
Monty is the author of three college engineering text books and holds eight international technical patents. He was lead design engineer of the Canadian National Research Council for Rocket Design to measure for oxygen in the upper atmosphere. He is now the Lead Scientist and Program Manager for the SAFIRE Project.
---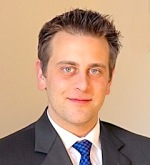 BEN DAVIDSON, JD
Ben Davidson JD is the founder of Space Weather News and The Mobile Observatory Project. He hosts the world's most-watched space weather news program, has more than 260,000 subscribers, and operates SpaceWeatherNews.com, Suspicious0bservers.org, MagneticReversal.org, and ObservatoryProject.com. He is the researcher behind the Suspicious0bserver channel on YouTube, a channel that has rocketed in under 4 years to tens of millions of views, and is Director of the Mobile Observatory Project. Ben was classically trained in law and legal research, before taking up independent research in diverse sciences. His online presence has been a constant source of data dissemination, inspiring public interest in a variety of scientific fields, including the 'electric universe' theories. Ben focuses on the daily solar environment and the electromagnetic interactions between the sun, earth, and the galaxy.
youtube.com/user/suspicious0bservers; suspicious0bservers.org
---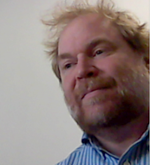 MICHAEL CLARAGE, PhD
Michael received his PhD in physics from Brandeis University, studying the biological and statistical behavior of proteins. He spent several years studying binary pulsars at the Arecibo radio telescope. He has lectured on discoveries in the areas of fractional calculus, fractals, and chaotic systems. His lectures have shown many new ways to understand relativity and dimensions, metaphysics in biology, and transformation in supernova. Dr. Clarage is currently a lead scientist with the SAFIRE Project but also is a favorite speaker on Space News from the Electric Universe.
---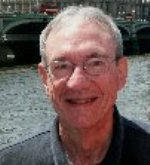 Cj RANSOM, PhD
Dr. C.J. Ransom received his PhD in Plasma Physics from The University of Texas at Austin. He joined an engineering group at General Dynamics in Fort Worth, Texas and developed electro-optics equipment, infrared (IR) detection devices and simulated infrared (IR) guided missiles using analog and digital methods. He also developed non-destructing testing techniques for crack detection in aerospace vehicles. This included IR, ultrasonic and magnetic techniques. Dr. Ransom later joined Bell Helicopter where he managed a technical computing group. He also directed the Department of Defense's Continuous Acquisition and Life-cycle Support (CALS) program for Textron, the parent company of Bell Helicopter. Dr. Ransom taught graduate software testing in the Texas Christian University Computer Science Department. He was on the committee that developed a software engineering graduate program at Southern Methodist University. After retiring, Dr. Ransom founded Vemasat Research Institute. Since its origin in 2004, Vemasat personnel have published a number of papers. The work is mainly concerned
---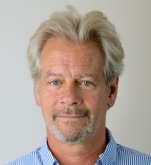 EV COCHRANE
Ev is the author of numerous articles and books arguing the case for recent planetary catastrophes. A graduate of Iowa State University, he earned an M.S. in genetics, 1982.  Ev is the author of Martian Metamorphoses (1997); The Many Faces of Venus (2001); Starf*cker (2006); and On Fossil Gods and Forgotten Worlds (2010). He is currently working on major monographs on astral religion in Ancient Egypt, the Greek myth of Phaethon, and myths of Creation.
---
Disclaimer: The list of speaker topics above does not imply endorsement by The Thunderbolts ProjectTM or T-Bolts Group Inc. Progress in science comes first and foremost from critical minds. It is, therefore, reasonable to give periodic attention to ideas beyond our published themes, even if we are not ready to endorse them.