The center of a cyclone is a downdraft. Some storms suck and others blow...By Andrew Hall On Earth, hurricanes and typhoons are called cyclones and occur over the oceans. The cyclonic storm develops an eye in the center of rotation, where high altitude, dry air is drawn down the center ...
Continue Reading >>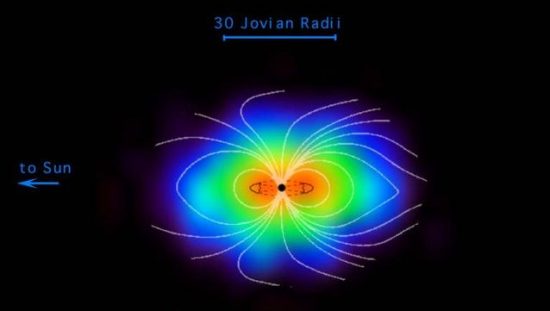 Jupiter has an enormous electromagnetic field. If we could see it with the naked eye, it would appear larger than the Moon. The Electric Winds of JupiterBy Andrew Hall Jupiter is our largest neighbor and generates the largest electromagnetic field in the Solar System except for the Sun. It has ...
Continue Reading >>

The Eye of the Storm, Part 1By Andrew Hall Earth's geology and weather is a result of capacitance in Earth's electric circuit. Forget anything you've been taught about geology. It's wrong -- provably wrong -- from evidence you will soon see. We are taught to associate geology with billions of ...
Continue Reading >>