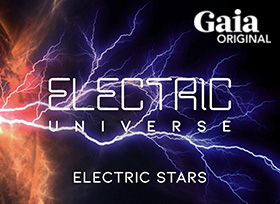 The long awaited "Electric Universe" series from Gaia is now online.
Learn more and watch a preview of Episode 3: "Electric Stars".
Wal Thornhill and Ev Cochrane forward a theory of electromagnetic currents that connects the cosmos and concentrates physical material.
---
Thunderbolts YouTube Channel

Today, physicist Eugene Bagashov continues his analysis of the scientific missions to the asteroids Bennu and Ryugu, respectively. As Eugene explained in the previous episode, one of the hypotheses scientists have proposed to explain a number of asteroid anomalies is that many asteroids are essentially "rubble piles." In fact, when ...
Continue reading >>

Listen to PART TWO of the interview recorded on April 8, 2019, with physicist Wal Thornhill. He sheds light on the fact that the recent so-called "first picture of a black hole" actually affirms the plasma cosmology hypothesis that the object at a galactic core is a Plasmoid. Find out ...
Continue reading >>
Follow all our videos on The Thunderbolts Project YouTube Channel
---
Thunderbolts Picture of the Day (TPOD)

Galactic alignment in the Perseus Cluster. Credit: Jim Misti (Misti Mountain Observatory). Apr 25, 2019 Galaxies are electromagnetic. Electric Universe theory sees galactic evolution as large-scale plasma discharges that form spinning wheels composed of coherent filaments. Those galactic structures display electrodynamic behavior and are not merely gravitationally bound assemblies of ...
Continue reading >>
---
Thunderblogs

The Eye of the Storm, Part 1By Andrew Hall Earth's geology and weather is a result of capacitance in Earth's electric circuit. Forget anything you've been taught about geology. It's wrong -- provably wrong -- from evidence you will soon see. We are taught to associate geology with billions of ...
Continue reading >>
---
Discourses on an Alien Sky Series

The myths and symbols of the labyrinth offer one of the richest sources of information on the "original provocation" from which the most powerful archetypes--mother goddess, warrior-hero, and chaos monster--arose in ancient times. Introducing the labyrinth, Discourse #40 will be followed by a further Discourse bringing to light additional nuances ...
Continue reading >>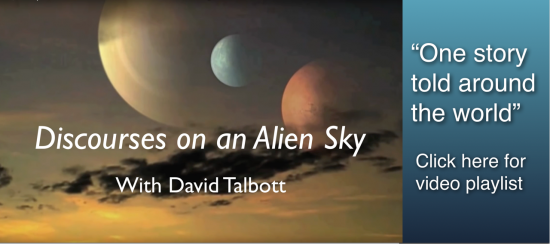 ---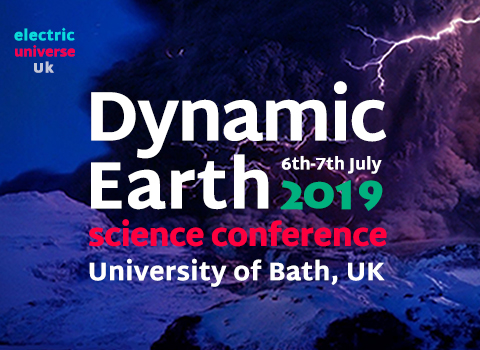 Electric Universe UK is back in the city of Bath, England on Saturday & Sunday, 6-7 July 2019. 'Dynamic Earth' will explore the electrodynamic forces that may affect, shape and form the behaviour and regulation of geo-dynamic processes within and beyond the Earth. For more information, click here.
Like last year, the UK conference is independently organized and operated. Next year, The Thunderbolts Project will produce a conference based in the USA, EU2020:Vision.
---
Essential Guide to the Electric Universe

This Guide is intended for anyone who wonders how our Universe really works, and who might be interested in an intriguing and somewhat different point of view. Readers may be surprised to discover that many well-trained skeptics do not support popular ideas in astronomy and the space sciences. Contents ...
Continue reading >>
---
Two Full-Length Documentaries –
FREE

on YouTube
---
DVDs

Stars in an Electric Universe. This exceptional lecture by Wallace Thornhill was delivered as the John Chappell Memorial Lecture at the Natural Philosophy Alliance Conference in 2011.
More info. Order link
The Lightning-Scarred Planet Mars. In this second episode of SYMBOLS OF AN ALIEN SKY, David Talbott takes the viewer on an odyssey across the surface of Mars, finding that only electric arcs can produce the observed features.
More info. Order link
Seeking the Third Story. David Talbott's two groundbreaking lectures at the first annual conference of The Thunderbolts ProjectTM—EU2012 Conference: The Human Story.
More info. Order link
The Electronic Sun and Returning Science to Real Physics. These two lectures by Donald Scott and Wallace Thornhill were high points of the EU2012 conference.
More info. Order link
---
Books

Thunderbolts of the Gods. David Talbott and Wallace Thornhill introduce the reader to an age of planetary instability and earthshaking electrical events in ancient times. If their hypothesis is correct, it could not fail to alter many paths of scientific investigation.
More info. Order link
The Electric Sky. Dr. Donald Scott systematically unravels the myths of "Big Bang" cosmology, and he does so without resorting to black holes, dark matter, dark energy, neutron stars, or magnetic "reconnection."
More info. Order link
The Electric Universe. In language designed for scientists and non-scientists alike, authors Wallace Thornhill and David Talbott show that even the greatest surprises of the space age are predictable patterns in an electric universe.
More info. Order link
A Beginner's View of Our Electric Universe. Written by a layman in astro-science for the astro-science lay audience. This book presents the basics of the Electric Universe model without the use of math or difficult language.
More info. Order link