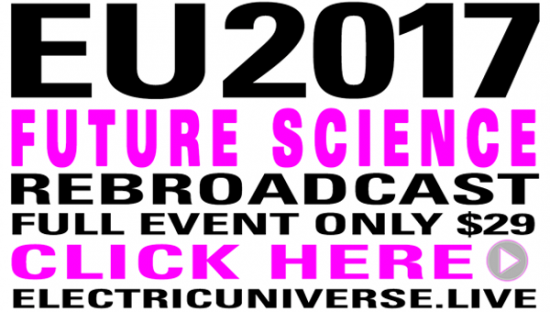 ---
Thunderbolts YouTube Channel
In this episode, Thunderbolts Project colleague Ben Davidson, the founder of Suspicious0bservers.org, discusses the possible connection between intense solar activity and natural disasters on Earth, including the recent Mexico quakes, powerful hurricanes, and other dramatic natural events. EU2017: Future Science -- Rebroadcast — only $29! "Changing the world through the ...
Continue reading >>

Scientists with NASA's Juno Mission to the gas giant Jupiter are again reporting findings that upend standard scientific theory while affirming key tenets of the Electric Universe theory. A team of investigators studying the Jovian aurora have made the "shocking" discovery of a seemingly inexplicable electron acceleration process that appears ...
Continue reading >>
Follow all our videos on The Thunderbolts Project YouTube Channel
---
Discourses on an Alien Sky Series

In Discourse#30, we consider the popular Egyptian story, "The Destruction of Mankind," recounting how a rebellion occurred and the primeval sun god Ra sent the goddess Sekhmet to destroy humanity. Though nothing in the tale makes sense to the modern mind, the cross-cultural connection to the "Comet Venus" throws considerable ...
Continue reading >>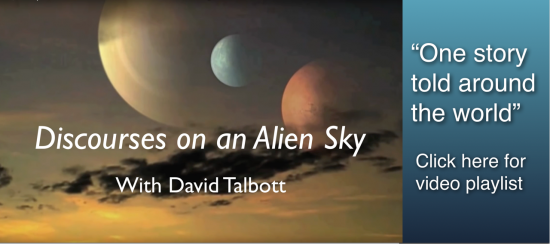 ---
Thunderbolts Picture of the Day (TPOD)

Sep 26, 2017 Is it liquid metal that circulates below the surface? On November 23, 2013 the European Space Agency (ESA) launched the Swarm mission satellites from the Plesetsk Cosmodrome in northern Russia. Swarm consists of three identical orbiters, Alpha, Bravo and Charlie, placed in two different orbital planes. Alpha and ...
Continue reading >>
---
Thunderblogs

History of Electric Comet Theory: Part 2 By Hannes Täger Ph.D. General knowledge and understanding of electricity progressed at an exponential rate in the late 18th century as electricity increasingly offered new and feasible explanations for hitherto mysterious natural phenomena. Scientists across Europe and the World wrote a vast number ...
Continue reading >>
---
Patreon Campaign

Today, we ask for your financial support to continue and expand our video outreach. With the current level of contributions, we have been able to sustain a level of two videos a week--we would like to do more. The Thunderbolts Project supports independent research into the electrical nature of the universe ...
Continue reading >>
---
Essential Guide to the Electric Universe

The Essential Guide to the Electric Universe (EG2EU) Written by Bob Johnson Edited by Jim Johnson This Guide is intended for anyone who wonders how our Universe really works, and who might be interested in an intriguing and somewhat different point of view. Readers may be surprised to discover that ...
Continue reading >>
---
Two Full-Length Documentaries –
FREE

on YouTube
---
DVDs

Stars in an Electric Universe. This exceptional lecture by Wallace Thornhill was delivered as the John Chappell Memorial Lecture at the Natural Philosophy Alliance Conference in 2011.
More info. Order link
The Lightning-Scarred Planet Mars. In this second episode of SYMBOLS OF AN ALIEN SKY, David Talbott takes the viewer on an odyssey across the surface of Mars, finding that only electric arcs can produce the observed features.
More info. Order link
Seeking the Third Story. David Talbott's two groundbreaking lectures at the first annual conference of The Thunderbolts ProjectTM—EU2012 Conference: The Human Story.
More info. Order link
The Electronic Sun and Returning Science to Real Physics. These two lectures by Donald Scott and Wallace Thornhill were high points of the EU2012 conference.
More info. Order link
---
Books

Thunderbolts of the Gods by David Talbott and Wallace Thornhill introduces the reader to an age of planetary instability and earthshaking electrical events in ancient times. If their hypothesis is correct, it could not fail to alter many paths of scientific investigation.
More info. Order link
The Electric Sky. Dr. Donald Scott systematically unravels the myths of "Big Bang" cosmology, and he does so without resorting to black holes, dark matter, dark energy, neutron stars, or magnetic "reconnection."
More info. Order link
The Electric Universe. In language designed for scientists and non-scientists alike, authors Wallace Thornhill and David Talbott show that even the greatest surprises of the space age are predictable patterns in an electric universe.
More info. Order link