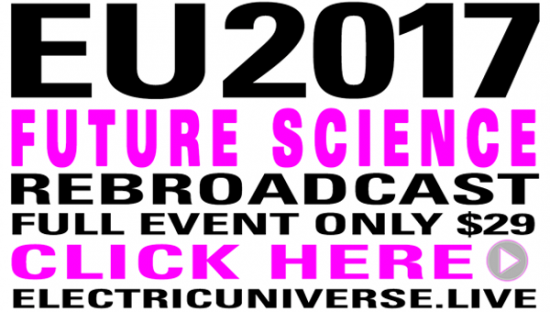 ---
Thunderbolts YouTube Channel

Astrophysicists tell us that at the core of 98% of galaxies is a supermassive black hole, a hypothetical "region of spacetime" whose gravitational effects are so colossal that nothing — not even light — can escape. For many years, scientific and educational literature has presented the existence of black holes ...
Continue reading >>

Astronomers recently reported the first ever observation of what is believed to be an "interstellar" asteroid. Today, our guest physicist Eugene Bagashov explores why this object appears to present mysteries with no obvious answers. EU2017: Future Science -- Rebroadcast — only $29! "Changing the world through the understanding of the ...
Continue reading >>
Follow all our videos on The Thunderbolts Project YouTube Channel
---
Discourses on an Alien Sky Series

Here we begin an introduction to the next phase in these Discourses. Topics will range from first glimpses of the "prehistory" of the Polar Configuration to echoes of the mythic archetypes across the millennia. The first mystery arising from the prehistoric experience is the essential role of refuge in caves ...
Continue reading >>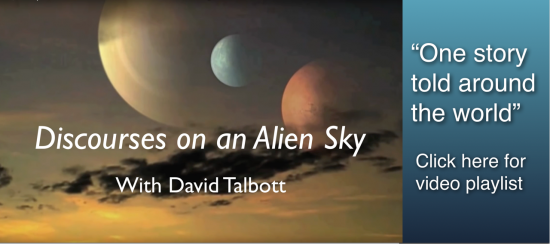 ---
Thunderbolts Picture of the Day (TPOD)

Dec 13, 2017 Matter in the plasma state is electrically active. According to a recent press release, collimated jets result from matter falling into the putative gravity field of a black hole. As stellar matter orbits closer, it is said to accelerate, causing violent collisions among the jet particles, generating ...
Continue reading >>
---
Thunderblogs

Lightning Scarred Earth, Part 1 By Andrew Hall The blue-white arc of a lightning bolt stuns the senses. Blinding radiance, elemental beauty, awesome power and primordial danger flash into existence from thin air and vanish before the mind catches-up. We stare, immobile, unthinking and awestruck. In that moment, a channel ...
Continue reading >>
---
Essential Guide to the Electric Universe

The Essential Guide to the Electric Universe (EG2EU) Written by Bob Johnson Edited by Jim Johnson This Guide is intended for anyone who wonders how our Universe really works, and who might be interested in an intriguing and somewhat different point of view. Readers may be surprised to discover that ...
Continue reading >>
---
Two Full-Length Documentaries –
FREE

on YouTube
---
DVDs

Stars in an Electric Universe. This exceptional lecture by Wallace Thornhill was delivered as the John Chappell Memorial Lecture at the Natural Philosophy Alliance Conference in 2011.
More info. Order link
The Lightning-Scarred Planet Mars. In this second episode of SYMBOLS OF AN ALIEN SKY, David Talbott takes the viewer on an odyssey across the surface of Mars, finding that only electric arcs can produce the observed features.
More info. Order link
Seeking the Third Story. David Talbott's two groundbreaking lectures at the first annual conference of The Thunderbolts ProjectTM—EU2012 Conference: The Human Story.
More info. Order link
The Electronic Sun and Returning Science to Real Physics. These two lectures by Donald Scott and Wallace Thornhill were high points of the EU2012 conference.
More info. Order link
---
Books

Thunderbolts of the Gods by David Talbott and Wallace Thornhill introduces the reader to an age of planetary instability and earthshaking electrical events in ancient times. If their hypothesis is correct, it could not fail to alter many paths of scientific investigation.
More info. Order link
The Electric Sky. Dr. Donald Scott systematically unravels the myths of "Big Bang" cosmology, and he does so without resorting to black holes, dark matter, dark energy, neutron stars, or magnetic "reconnection."
More info. Order link
The Electric Universe. In language designed for scientists and non-scientists alike, authors Wallace Thornhill and David Talbott show that even the greatest surprises of the space age are predictable patterns in an electric universe.
More info. Order link