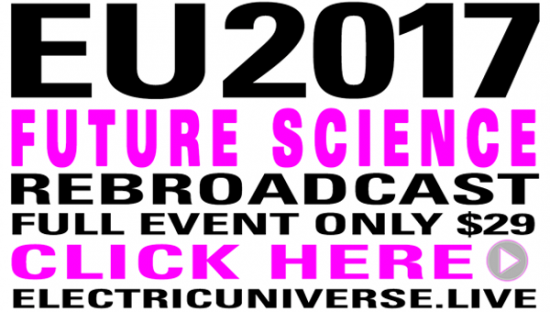 ---
Thunderbolts YouTube Channel

One of the strangest hypothetical astrophysical objects is called a neutron star. Scientists tell us that the material leftover from a supernova explosion of a massive star collapses gravitationally, forming an incredibly small yet massively dense star mostly composed of tightly packed neutrons. A rotating neutron star is said to ...
Continue reading >>

Recently, scientists reported in the monthly notices of the Royal Astronomical Society the discovery of a theory-shattering exoplanet -- one of countless such discoveries in the last two decades. As reported on phys.org on October 31, the hot Jupiter "should not exist according to planet formation theory." In this episode, ...
Continue reading >>
Follow all our videos on The Thunderbolts Project YouTube Channel
---
Discourses on an Alien Sky Series

Consider this Discourse a strategic pause for both newcomers and longtime enthusiasts of this series. Here we present a compendium of interconnected themes in ancient times—for newcomers, perhaps enough mystery and detail to stimulate intellectual curiosity, and for those who've followed previous presentations, a concrete sense as to where the ...
Continue reading >>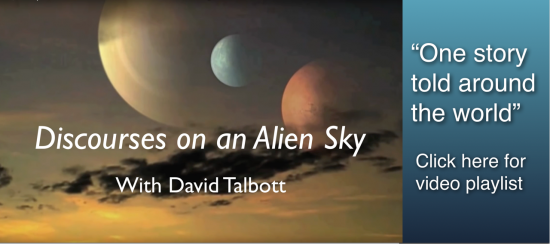 ---
Thunderbolts Picture of the Day (TPOD)

Nov 21, 2017 Nebulae are not just clouds of gas and dust. Look up on any dark winter night and you'll see the constellation Orion, the Hunter. Orion includes two unusual astronomical objects: the red giant star Betelgeuse and the Orion Nebula, faintly visible to the naked eye as the ...
Continue reading >>
---
Thunderblogs

Science as a Personal Journey By Chris Reeve There is something you need to know about scientific controversies: Your own personal reaction to controversial science says much about the depth of your own thinking and your own propensity to lead. When we treat controversies as an open-ended clash of worldviews ...
Continue reading >>
---
Patreon Campaign

Today, we ask for your financial support to continue and expand our video outreach. With the current level of contributions, we have been able to sustain a level of two videos a week--we would like to do more. The Thunderbolts Project supports independent research into the electrical nature of the universe ...
Continue reading >>
---
Essential Guide to the Electric Universe

The Essential Guide to the Electric Universe (EG2EU) Written by Bob Johnson Edited by Jim Johnson This Guide is intended for anyone who wonders how our Universe really works, and who might be interested in an intriguing and somewhat different point of view. Readers may be surprised to discover that ...
Continue reading >>
---
Two Full-Length Documentaries –
FREE

on YouTube
---
DVDs

Stars in an Electric Universe. This exceptional lecture by Wallace Thornhill was delivered as the John Chappell Memorial Lecture at the Natural Philosophy Alliance Conference in 2011.
More info. Order link
The Lightning-Scarred Planet Mars. In this second episode of SYMBOLS OF AN ALIEN SKY, David Talbott takes the viewer on an odyssey across the surface of Mars, finding that only electric arcs can produce the observed features.
More info. Order link
Seeking the Third Story. David Talbott's two groundbreaking lectures at the first annual conference of The Thunderbolts ProjectTM—EU2012 Conference: The Human Story.
More info. Order link
The Electronic Sun and Returning Science to Real Physics. These two lectures by Donald Scott and Wallace Thornhill were high points of the EU2012 conference.
More info. Order link
---
Books

Thunderbolts of the Gods by David Talbott and Wallace Thornhill introduces the reader to an age of planetary instability and earthshaking electrical events in ancient times. If their hypothesis is correct, it could not fail to alter many paths of scientific investigation.
More info. Order link
The Electric Sky. Dr. Donald Scott systematically unravels the myths of "Big Bang" cosmology, and he does so without resorting to black holes, dark matter, dark energy, neutron stars, or magnetic "reconnection."
More info. Order link
The Electric Universe. In language designed for scientists and non-scientists alike, authors Wallace Thornhill and David Talbott show that even the greatest surprises of the space age are predictable patterns in an electric universe.
More info. Order link