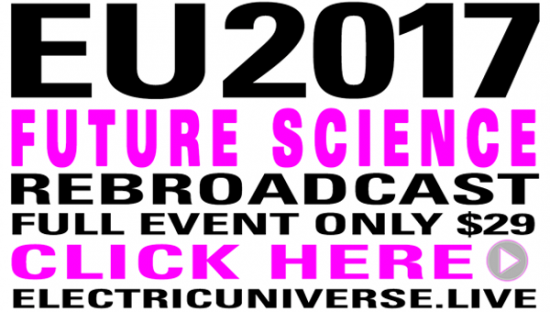 The DATE for our next conference EU2019 is to be determined in Denver, Colorado. Watch this space later in 2018 for more details.
---
Thunderbolts YouTube Channel

David Talbott will examine the protocol for cross-cultural investigation, bringing an objective standard to a field of study that scholars have long assumed to be hopelessly subjective. Is it really possible to identify extraordinary natural events hidden within a carnival of ancient myths and symbols? Our claim is that world ...
Continue reading >>

New scientific research into the planet-forming conditions in so-called young star systems has delivered a shocking blow to gravitational accretion theory. In a paper published in the journal Astronomy Astrophysics, scientists described their attempts to determine how much material is present in the disks around stars that are thought to ...
Continue reading >>
Follow all our videos on The Thunderbolts Project YouTube Channel
---
Thunderbolts Picture of the Day (TPOD)

Oct 16, 2018 How can water vapor explode from a comet far from the Sun? The Rosetta Cometary Probe was launched March 2, 2004 on a rendezvous mission with comet 67P/Churyumov-Gerasimenko. It was in hibernation for most of the trip, only powering up its instruments in January of 2014. One ...
Continue reading >>
---
Thunderblogs

Sputtering Canyons, Part 3 By Andrew Hall In Part 1 of the Sputtering Canyons series, we discussed Arches National Monument and evidence that it was formed by a complex sputtering discharge process. That process involved a thermal-spiking, barrier discharge in a layer of wet sandstone. In Part 2, we looked at how charge ...
Continue reading >>
---
Discourses on an Alien Sky Series

In this Discourse, we pause to review ground previously covered, with an emphasis on predictive ability. How well does the proposed history of the Polar Configuration predict and explain the multitude of mythic archetypes? Among the many dozens of archetypes we've reviewed in recent years, how many would be expected ...
Continue reading >>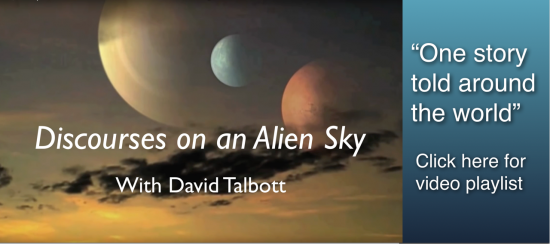 ---
Essential Guide to the Electric Universe

This Guide is intended for anyone who wonders how our Universe really works, and who might be interested in an intriguing and somewhat different point of view. Readers may be surprised to discover that many well-trained skeptics do not support popular ideas in astronomy and the space sciences. Contents ...
Continue reading >>
---
Two Full-Length Documentaries –
FREE

on YouTube
---
DVDs

Stars in an Electric Universe. This exceptional lecture by Wallace Thornhill was delivered as the John Chappell Memorial Lecture at the Natural Philosophy Alliance Conference in 2011.
More info. Order link
The Lightning-Scarred Planet Mars. In this second episode of SYMBOLS OF AN ALIEN SKY, David Talbott takes the viewer on an odyssey across the surface of Mars, finding that only electric arcs can produce the observed features.
More info. Order link
Seeking the Third Story. David Talbott's two groundbreaking lectures at the first annual conference of The Thunderbolts ProjectTM—EU2012 Conference: The Human Story.
More info. Order link
The Electronic Sun and Returning Science to Real Physics. These two lectures by Donald Scott and Wallace Thornhill were high points of the EU2012 conference.
More info. Order link
---
Books

Thunderbolts of the Gods. David Talbott and Wallace Thornhill introduce the reader to an age of planetary instability and earthshaking electrical events in ancient times. If their hypothesis is correct, it could not fail to alter many paths of scientific investigation.
More info. Order link
The Electric Sky. Dr. Donald Scott systematically unravels the myths of "Big Bang" cosmology, and he does so without resorting to black holes, dark matter, dark energy, neutron stars, or magnetic "reconnection."
More info. Order link
The Electric Universe. In language designed for scientists and non-scientists alike, authors Wallace Thornhill and David Talbott show that even the greatest surprises of the space age are predictable patterns in an electric universe.
More info. Order link
A Beginner's View of Our Electric Universe. Written by a layman in astro-science for the astro-science lay audience. This book presents the basics of the Electric Universe model without the use of math or difficult language.
More info. Order link