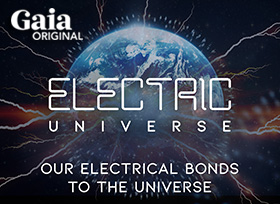 The final episode of the "Electric Universe" series from Gaia is now online.
Wal Thornhill and Ev Cochrane explore what the ancients knew about our connection to the universe, through the sun, and the latest scientific discoveries confirming these celestial bonds to our galaxy.
 Watch a preview of Episode 6: "Our Electrical Bonds to the Universe".
---
Thunderbolts YouTube Channel

In recent years, one of the great shocks in space science has been the discovery of just how incredible the electromagnetic energies are at the gas giant Jupiter. Astronomers had long known that Jupiter possesses an extensive and powerful magnetic field, as well as tremendous x-ray aurorae, super-fast winds, and ...
Continue reading >>

For many decades, in the standard story of our solar system, we have been told that asteroids, as well as comets and meteoroids are the so-called left-overs of the early solar system. In this view, comets and asteroids have been proposed as the possible source of our planet's oceans. Of ...
Continue reading >>
Follow all our videos on The Thunderbolts Project YouTube Channel
---
Thunderbolts Picture of the Day (TPOD)

Kuiper Belt Object 2014 MU69 (nicknamed Ultima Thule). The color in this image is close to what the human eye would see. Credit: NASA/Johns Hopkins University Applied Physics Laboratory/Southwest Research Institute/Roman Tkachenko. Click to enlarge. May 17, 2019 New Horizons continues its voyage into deep space. Many Pictures of the ...
Continue reading >>
---
Thunderblogs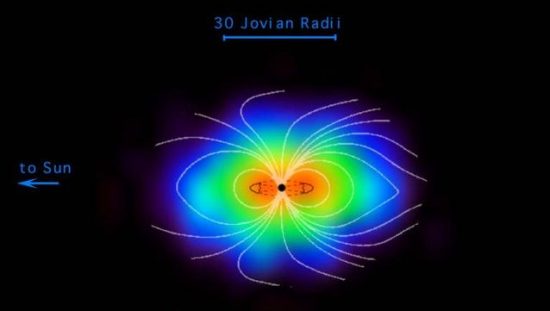 Jupiter has an enormous electromagnetic field. If we could see it with the naked eye, it would appear larger than the Moon. The Electric Winds of JupiterBy Andrew Hall Jupiter is our largest neighbor and generates the largest electromagnetic field in the Solar System except for the Sun. It has ...
Continue reading >>
---
Discourses on an Alien Sky Series

The myths and symbols of the labyrinth offer one of the richest sources of information on the "original provocation" from which the most powerful archetypes--mother goddess, warrior-hero, and chaos monster--arose in ancient times. Introducing the labyrinth, Discourse #40 will be followed by a further Discourse bringing to light additional nuances ...
Continue reading >>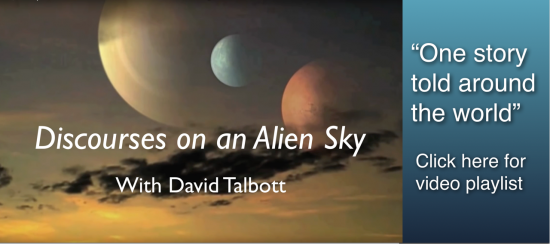 ---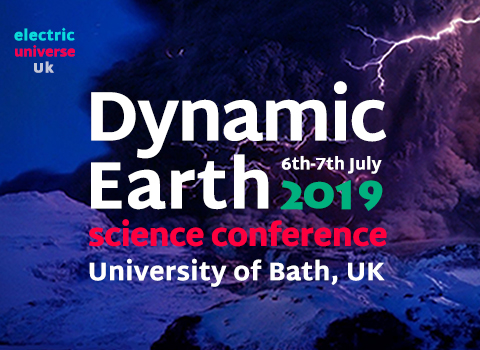 Electric Universe UK is back in the city of Bath, England on Saturday & Sunday, 6-7 July 2019. 'Dynamic Earth' will explore the electrodynamic forces that may affect, shape and form the behaviour and regulation of geo-dynamic processes within and beyond the Earth. For more information, click here.
Like last year, the UK conference is independently organized and operated. Next year, The Thunderbolts Project will produce a conference based in the USA, EU2020:Vision.
---
Essential Guide to the Electric Universe

This Guide is intended for anyone who wonders how our Universe really works, and who might be interested in an intriguing and somewhat different point of view. Readers may be surprised to discover that many well-trained skeptics do not support popular ideas in astronomy and the space sciences. Contents ...
Continue reading >>
---
Two Full-Length Documentaries –
FREE

on YouTube
---
DVDs

Stars in an Electric Universe. This exceptional lecture by Wallace Thornhill was delivered as the John Chappell Memorial Lecture at the Natural Philosophy Alliance Conference in 2011.
More info. Order link
The Lightning-Scarred Planet Mars. In this second episode of SYMBOLS OF AN ALIEN SKY, David Talbott takes the viewer on an odyssey across the surface of Mars, finding that only electric arcs can produce the observed features.
More info. Order link
Seeking the Third Story. David Talbott's two groundbreaking lectures at the first annual conference of The Thunderbolts ProjectTM—EU2012 Conference: The Human Story.
More info. Order link
The Electronic Sun and Returning Science to Real Physics. These two lectures by Donald Scott and Wallace Thornhill were high points of the EU2012 conference.
More info. Order link
---
Books

Thunderbolts of the Gods. David Talbott and Wallace Thornhill introduce the reader to an age of planetary instability and earthshaking electrical events in ancient times. If their hypothesis is correct, it could not fail to alter many paths of scientific investigation.
More info. Order link
The Electric Sky. Dr. Donald Scott systematically unravels the myths of "Big Bang" cosmology, and he does so without resorting to black holes, dark matter, dark energy, neutron stars, or magnetic "reconnection."
More info. Order link
The Electric Universe. In language designed for scientists and non-scientists alike, authors Wallace Thornhill and David Talbott show that even the greatest surprises of the space age are predictable patterns in an electric universe.
More info. Order link
A Beginner's View of Our Electric Universe. Written by a layman in astro-science for the astro-science lay audience. This book presents the basics of the Electric Universe model without the use of math or difficult language.
More info. Order link