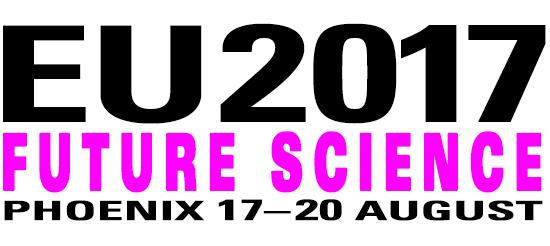 Click on the image above for information and to register!
10% discount at the conference bookstore for early-bird registrants
---
Thunderbolts YouTube Channel

New scientific reports are offering further confirmation of the importance of electrical processes in planetary geology. Scientists studying the mysterious sand dunes of the Saturnian moon Titan are reporting that electrostatic forces may play a significant role in configuring the dunes' puzzling shapes. A Scientific American article reports the team's ...
Continue reading >>

We have recently presented reports that challenge some of the bedrock beliefs about the history of our planet, our solar system, and the Universe as a whole. When it comes to our own world, the fundamental belief system shaping all of modern geology and astronomy is uniformitarianism or the notion ...
Continue reading >>
Follow all our videos on The Thunderbolts Project YouTube Channel
---
Discourses on an Alien Sky Series

In 1950 Immanuel Velikovsky's book WORLDS IN COLLISION claimed that, in the middle of the second millennium BC, the planet Venus passed close to our Earth as a comet, creating a worldwide catastrophe. The response from the scientific community was a storm of protest. But now, after decades of independent ...
Continue reading >>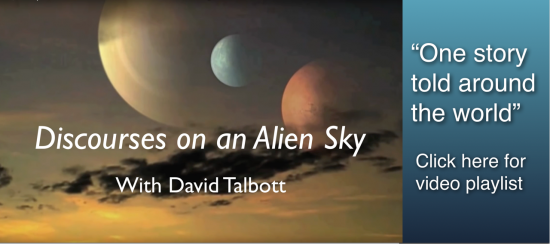 ---
Thunderbolts Picture of the Day (TPOD)
April 27, 2017 Do crustal blocks slide around? According to planetary scientists, plate tectonic activity on Mars is similar to what happens on Earth. Studies undertaken by the University of California Los Angeles suggest that: "Mars is at a primitive stage of plate tectonics. It gives us a glimpse of ...
Continue reading >>
---
Thunderblogs
Nature's Electrode By Andrew Hall The image above is from NOAA and illustrates the consensus theory of lightning genesis. As you can see, it shows electrons collecting like marbles in a sink, accelerating down a slippery slope into what looks like a drain. A typical cloud-to-ground lightning needs a billion-trillion ...
Continue reading >>
---
Patreon Campaign

Today, we ask for your financial support to continue and expand our video outreach. With the current level of contributions, we have been able to sustain a level of two videos a week--we would like to do more. The Thunderbolts Project supports independent research into the electrical nature of the ...
Continue reading >>
---
Essential Guide to the Electric Universe

The Essential Guide to the Electric Universe (EG2EU) Written by Bob Johnson Edited by Jim Johnson This Guide is intended for anyone who wonders how our Universe really works, and who might be interested in an intriguing and somewhat different point of view. Readers may be surprised to discover that ...
Continue reading >>
---
Two Full-Length Documentaries –
FREE

on YouTube
---
DVDs

Stars in an Electric Universe. This exceptional lecture by Wallace Thornhill was delivered as the John Chappell Memorial Lecture at the Natural Philosophy Alliance Conference in 2011.
More info. Order link
The Lightning-Scarred Planet Mars. In this second episode of SYMBOLS OF AN ALIEN SKY, David Talbott takes the viewer on an odyssey across the surface of Mars, finding that only electric arcs can produce the observed features.
More info. Order link
Seeking the Third Story. David Talbott's two groundbreaking lectures at the first annual conference of The Thunderbolts ProjectTM—EU2012 Conference: The Human Story.
More info. Order link
The Electronic Sun and Returning Science to Real Physics. These two lectures by Donald Scott and Wallace Thornhill were high points of the EU2012 conference.
More info. Order link
---
Books

Thunderbolts of the Gods by David Talbott and Wallace Thornhill introduces the reader to an age of planetary instability and earthshaking electrical events in ancient times. If their hypothesis is correct, it could not fail to alter many paths of scientific investigation.
More info. Order link
The Electric Sky. Dr. Donald Scott systematically unravels the myths of "Big Bang" cosmology, and he does so without resorting to black holes, dark matter, dark energy, neutron stars, or magnetic "reconnection."
More info. Order link
The Electric Universe. In language designed for scientists and non-scientists alike, authors Wallace Thornhill and David Talbott show that even the greatest surprises of the space age are predictable patterns in an electric universe.
More info. Order link