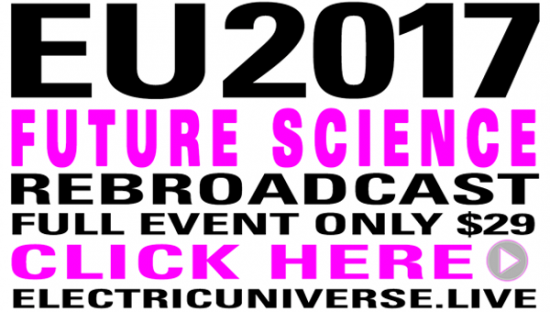 ---
Thunderbolts YouTube Channel

In recent years, a profound development has been unfolding in astrophysics: the inevitable recognition of tremendous electric currents at the largest cosmic scales. In this episode, retired professor of electrical engineering Dr. Donald Scott analyzes two recent scientific papers that propose galactic jets are electromagnetic in nature. Dr. Scott's 2015 ...
Continue reading >>
In a recent Space News episode, Thunderbolts Project colleague physicist Eugene Bagashov offered his analysis of what is thought to be the first ever observed interstellar asteroid. As Eugene explained, the object's origin and behavior appear to offer no easy answers either for standard astronomy, or the Electric Universe. Today, ...
Continue reading >>
Follow all our videos on The Thunderbolts Project YouTube Channel
---
Thunderbolts Picture of the Day (TPOD)

Jan 19, 2018 Recent data calls black holes into question. Astronomers "know" that black holes exist because they see energetic radiation and collimated jets erupting from small regions of space. Collimated jets are said to result from matter falling into a black hole's gravity field. As material orbits closer, it ...
Continue reading >>
---
Thunderblogs

Lightning Scarred Earth, Part 2 By Andrew Hall In Lightning Scarred Earth, Part 1,  Shiprock was presented as an example of a pinnacle created by lightning. Fulgarites are created when lightning strikes and current penetrates the ground, leaving a hollow tube of glassy, fused material behind. Current from the lightning ...
Continue reading >>
---
Discourses on an Alien Sky Series

In this episode, we consider the early origins of the ancient mother goddess image, finding a close connection to a prehistoric gathering of planets well before the "Polar Configuration" to which we've devoted much attention in this video series. Most significantly, it is the role of the planet Venus in ...
Continue reading >>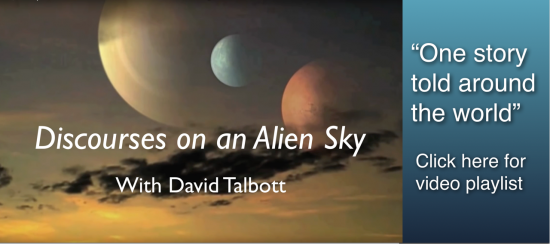 ---
Essential Guide to the Electric Universe

The Essential Guide to the Electric Universe (EG2EU) Written by Bob Johnson Edited by Jim Johnson This Guide is intended for anyone who wonders how our Universe really works, and who might be interested in an intriguing and somewhat different point of view. Readers may be surprised to discover that ...
Continue reading >>
---
Two Full-Length Documentaries –
FREE

on YouTube
---
DVDs

Stars in an Electric Universe. This exceptional lecture by Wallace Thornhill was delivered as the John Chappell Memorial Lecture at the Natural Philosophy Alliance Conference in 2011.
More info. Order link
The Lightning-Scarred Planet Mars. In this second episode of SYMBOLS OF AN ALIEN SKY, David Talbott takes the viewer on an odyssey across the surface of Mars, finding that only electric arcs can produce the observed features.
More info. Order link
Seeking the Third Story. David Talbott's two groundbreaking lectures at the first annual conference of The Thunderbolts ProjectTM—EU2012 Conference: The Human Story.
More info. Order link
The Electronic Sun and Returning Science to Real Physics. These two lectures by Donald Scott and Wallace Thornhill were high points of the EU2012 conference.
More info. Order link
---
Books

Thunderbolts of the Gods by David Talbott and Wallace Thornhill introduces the reader to an age of planetary instability and earthshaking electrical events in ancient times. If their hypothesis is correct, it could not fail to alter many paths of scientific investigation.
More info. Order link
The Electric Sky. Dr. Donald Scott systematically unravels the myths of "Big Bang" cosmology, and he does so without resorting to black holes, dark matter, dark energy, neutron stars, or magnetic "reconnection."
More info. Order link
The Electric Universe. In language designed for scientists and non-scientists alike, authors Wallace Thornhill and David Talbott show that even the greatest surprises of the space age are predictable patterns in an electric universe.
More info. Order link