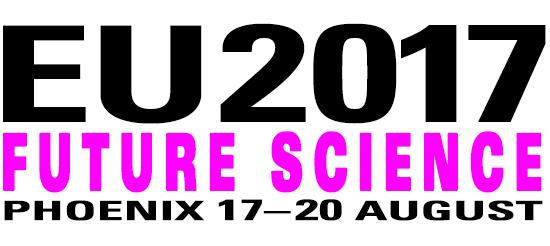 Watch this page for registration information — February 1, 2017!
---
Thunderbolts YouTube Channel

Here is a little-discussed idea about the origins of physical life. It hails from an esteemed electrophysiologist who truly explored the far-reaching parameters of bioelectrics in his exciting multidisciplinary career. With this accessible presentation of his theory, let's broaden our thoughts on how the chemicals & forces on a planet ...
Continue reading >>

In a well-received presentation, Andrew Hall showed the audience a new geological idea about mountain formation based on the Electric Universe model. His new concept includes the following: 1) Triangular buttresses form on the sides of mountains in the shape of reflected supersonic shock waves. 2) They are layered onto ...
Continue reading >>
Follow all our videos at The Thunderbolts Project YouTube Channel
---
DISCOURSES ON AN ALIEN SKY #25 | THE GREAT COMET VENUS NOW AVAILABLE!
CLICK THE IMAGE BELOW FOR DETAILS.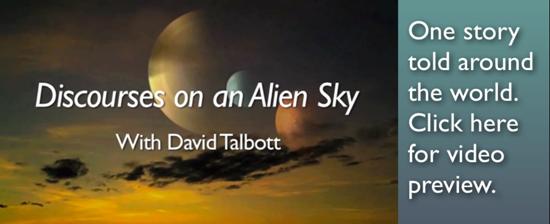 ---
Thunderbolts Picture of the Day (TPOD)

Jan 20, 2107 Two types of pulsars. The basic idea is to shove all fundamental difficulties onto the neutron and to do quantum mechanics in the nucleus. — Werner Heisenberg: Letter to Niels Bohr, June 20, 1932. Quoted in Uncertainty: The Life and Science of Werner Heisenberg (1992) by David ...
Continue reading >>
---
Thunderblogs

The Maars of Pinacate, Part One By Andrew Hall El Pinacate y Gran Desierto de Altar is a geologic wonderland for volcanologists. It should also be a laboratory for study of the Electric Earth. Pinacate is a monogenic volcanic field in Sonora, Mexico that lies just south of the Arizona ...
Continue reading >>
---
Patreon Campaign

Today, we ask for your financial support to continue and expand our video outreach. With the current level of contributions, we have been able to sustain a level of two videos a week--we would like to do more. The Thunderbolts Project supports independent research into the electrical nature of the ...
Continue reading >>
---
Essential Guide to the Electric Universe

Introduction Maxwell's Equations and the Lorentz Force Law together comprise the e/m field equations; i.e., those equations determining the interactions of charged particles in the vicinity of electric and magnetic fields and the resultant effect of those interactions on the values of the e/m field. For ease of explanation, the ...
Continue reading >>
---
Two Full-Length Documentaries –
FREE

on YouTube
---
DVDs

Stars in an Electric Universe. This exceptional lecture by Wallace Thornhill was delivered as the John Chappell Memorial Lecture at the Natural Philosophy Alliance Conference in 2011.
More info. Order link
The Lightning-Scarred Planet Mars. In this second episode of SYMBOLS OF AN ALIEN SKY, David Talbott takes the viewer on an odyssey across the surface of Mars, finding that only electric arcs can produce the observed features.
More info. Order link
Seeking the Third Story. David Talbott's two groundbreaking lectures at the first annual conference of The Thunderbolts ProjectTM—EU2012 Conference: The Human Story.
More info. Order link
The Electronic Sun and Returning Science to Real Physics. These two lectures by Donald Scott and Wallace Thornhill were high points of the EU2012 conference.
More info. Order link
---
Books

Thunderbolts of the Gods by David Talbott and Wallace Thornhill introduces the reader to an age of planetary instability and earthshaking electrical events in ancient times. If their hypothesis is correct, it could not fail to alter many paths of scientific investigation.
More info. Order link
The Electric Sky. Dr. Donald Scott systematically unravels the myths of "Big Bang" cosmology, and he does so without resorting to black holes, dark matter, dark energy, neutron stars, or magnetic "reconnection."
More info. Order link
The Electric Universe. In language designed for scientists and non-scientists alike, authors Wallace Thornhill and David Talbott show that even the greatest surprises of the space age are predictable patterns in an electric universe.
More info. Order link