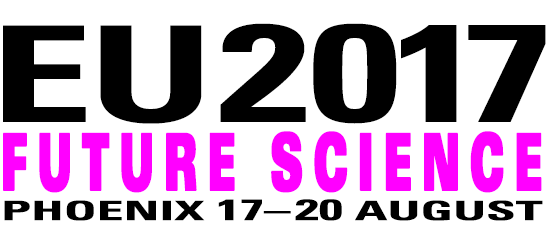 ---
Rebroadcasting Ticket Sales

Watch the EU2017 conference as a rebroadcast from your own computer wherever you live at a very affordable price. The EU2016 Rebroadcast is also offered FREE for those not wanting to miss last year's event.

EU2017 Rebroadcast Ticket
$29USD plus tax and handling fees
Rebroadcast tickets will be sold through August 15, 2018.
The rebroadcast will be available for viewing online by September 7, 2017.
EU2016 Rebroadcast 
FREE with registration for the EU2017 Rebroadcast
Click on the link below to start the ticket purchase process for the EU2017 Rebroadcast. We contract with a third-party to provide rebroadcasting. Thus, it is separate from our onsite attendance registration process.  For any problems with the rebroadcast ticketing process, contact support@paradigmcreativegroup.com.

---
Rebroadcasting FAQ's
1–How long will rebroadcasting tickets be available? Rebroadcasting tickets will be available through August 15, 2018.
2–How long will the EU2017 Rebroadcast run after the conference? The broadcast will run until August 15, 2018. The talks will not be posted on The Thunderbolts Project YouTube Channel during the duration of the rebroadcast.
3–If I attend the conference in person, do I get a discount for the rebroadcast? No, the rebroadcast is contracted through a third party and is separate from the onsite attendance registration. We have greatly reduced the rebroadcast ticket price to $29USD plus tax and handling fees this year to make it affordable for virtually every EU community member.
4–If I paid for the conference as an onsite attendee but cannot attend, can I convert my paid registration fee to a rebroadcast ticket? No, for the same reason noted above–rebroadcasting is contracted through a third party and is separate from the onsite attendance registration.
5–If I have problems with the rebroadcast link, who do I contact? support@paradigmcreativegroup.com
6–Can I watch the rebroadcast on more than one computer? No, you will be able to watch the rebroadcast on only one computer. The ticket is linked to the computer on which it is purchased. This prevents rebroadcast access being passed to others.
7–How much will the tax and fees be when I sign up for EU2017 Rebroadcast? The agency that processes the payment charges a fee for its service, for currency conversion, if required, and for any applicable taxes due countries or states. In addition, fees based on the payment source (credit card or PayPal) will be added. These taxes and fees vary from person to person depending on location and payment source.
8–How many times can I watch the presentations?  As many times as you like during the rebroadcast dates noted above.
9–How do I watch the presentations now that Adobe Flash is being discontinued?  Google Chrome does not use Adobe Flash.  Thus, the presentation videos work on that browser.
This information is subject to change without notice.