The SPEAKER'S LIST includes inspiring newcomers as well as a full complement of Thunderbolts mainstays.  Wallace Thornhill, Donald Scott and David Talbott, preeminent spokesmen for the Electric Universe, will present powerful new material. Join us at EU2015 to hear all the terrific speakers!
---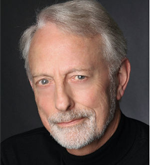 WALLACE THORNHILL
The Long Path to Understanding Gravity
In the theoretical sciences, it is commonly assumed that the role of gravity is settled. But as Richard Feynman observed, "There is no model of the theory of gravitation today, other than the mathematical form." The problem is that mathematics will not account for the essential force in question. And yet, when theorists speculate about the big bang one conjecture is followed by another all building on the supposed supremacy of gravity as the driving force of cosmic evolution. In his first talk, Wal Thornhill will take us on a forty-year personal journey to understand the role of gravity in the electric universe. Drawing on his own experience, he identifies many findings in space with the power to inspire a new generation.
Wallace Thornhill, the Chief Science Advisor to The Thunderbolts Project, will make two presentations at the conference.  He is co-author with David Talbott of Thunderbolts of the Gods and The Electric Universe. His first peer-reviewed paper on the electrical nature of stars and supernovae was published in the IEEE Transactions on Plasma Science, Vol 35 No. 4, Special Issue on Space & Cosmic Plasmas – August 2007. In 2010 he was was awarded a gold medal by the European Telesio-Galilei Academy of Science. For his lifelong contribution to science he received the distinguished Sagnac Award from the Natural Philosophy Alliance in 2013. He has spoken at numerous international conferences, and authored or co-authored papers ranging from the Martian "blueberry" phenomenon to the "plasma focus" at the centers of galaxies. His interviews for "Space News from the Electric Universe" have been among the most popular attractions on the YouTube Thunderbolts Channel.
holoscience.com
---
DAVID TALBOTT
Cultural Quandaries
In his second presentation Dave will discuss cultural factors affecting the transformation of mythic archetypes over time.Our early forebears localized celestial events through ritual reenactment and storytelling, bringing the original celestial personalities down to earth to become legendary "ancestors" of those telling the stories.  By this identification with the gods, nations the world over became the special children of the mythic creator, and the creator himself often metamorphosed into a legendary first king of the land. An archetypal "Great Analogy" in the sky, remembered as a prototype or first form, guided sacred activity the world over, as humans relived cosmic events on earth. Two primal motives stand out: a nostalgia for the lost paradise of the Golden Age, and a profound fear of Doomsday's return, fueling collective war, sacrifice, and guilt. The purpose of this talk is to bring the historical motives into the full light of day.
David Talbott, the founder and director of The Thunderbolts Project will give two presentations. His book The Saturn Myth (1980) helped to inspire the work of several others now joined in this collaborative project. In 1996 his work was the subject of a documentary Remembering the End of the World by Canadian filmmaker Ben Ged Low. More recently, he was the co-author with Australian physicist Wallace Thornhill, of two books, Thunderbolts of the Gods and The Electric Universe. Three episodes of his full-length documentary series Symbols of an Alien Sky have been among the most popular video presentations on the Thunderbolts Project YouTube Channel.  He is currently posting the Discourses on an Alien Sky series.
www.thunderbolts.info
---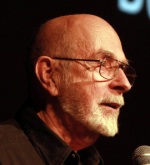 DONALD SCOTT, PhD
Dr. Donald Scott earned his Bachelors and Masters degrees in Electrical Engineering at the University of Connecticut. He earned a Doctorate in Electrical Engineering at the Worcester Polytechnic Institute, Worcester, Massachusetts, and was a member of the faculty of the Department of Electrical & Computer Engineering at the University of Massachusetts/Amherst from 1959 until his retirement in 1998. During that time, he was the recipient of several good-teaching awards and authored numerous scientific papers and chapters. In 1987, the McGraw-Hill Book Company published his 730-page textbook, An Introduction To Circuit Analysis – A Systems Approach. In addition, Dr. Scott published the classic, Electric Sky (2006), 256 pages of compelling material on the Electric Universe and plasma cosmology.
electric-cosmos.org
Cosmic Power Lines, Part 1
In his last appearance at our EU events, Dr. Donald Scott showed evidence of counter-rotating clouds at the north pole of the planet Saturn. Since that time he has been investigating whether similar phenomena occur at the poles of other planets. Such counter-rotating bands, wherever they occur, are strong evidence that electrical energy is pouring down into the tops of those bodies via Birkeland currents. What he has discovered (or failed to discover) will be presented in specific visual detail during his first talk.
Cosmic Power Lines, Part 2
If Birkeland currents are as widely scalable as they seem to be, it can be expected that the downward flow of energy into the Sun's north pole discovered by the Ulysses space probe may be due to a "big-brother" member of that family.  If so, what if any effects on our system of planets might be expected? In his second talk Dr. Scott addresses an earlier claim that the structure of such a Birkeland current may be responsible for the planetary spacings described by the Titius-Bode Law.
---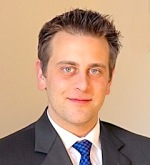 BEN DAVIDSON, JD
Ben Davidson is the researcher behind the Suspicious0bserver channel on YouTube, a channel that has rocketed in under 4 years to over 52 million views, and is Director of the Mobile Observatory Project. Ben was classically trained in law and legal research, before taking up independent research in diverse sciences. His online presence has been a constant source of data dissemination, inspiring public interest in a variety of scientific fields, including the 'electric universe' theories. Ben focuses on the daily solar environment and the electromagnetic interactions between the sun, earth, and the galaxy. It was this interdisciplinary "due diligence" that led him to the surprising conclusions he will present at the conference in two presentations.
youtube.com/user/suspicious0bservers; suspicious0bservers.org
Does the Sun Trigger Large Earthquakes?
Using more than 35 years of data from the Wilcox Solar Observatory at Stanford University and from the United States Geological Survey, a model was constructed using patterns discerned in the polar magnetic fields of the sun. These patterns in solar magnetism were informally observed to match with the occurrence of large earthquakes on our planet, so mathematical modeling was used to formally develop an algorithm describing those relationships. Ben Davidson will describe the results obtained from this research and explain other solar aspects related to seismicity.
An Introduction to Earthspots
The sun has sunspots. The earth has earthspots. The two systems are not merely similar, but nearly identical. The physical and energetic characteristics of each of these phenomena suggest a deeper, electrical connection between the earth and sun. Tropical storms, tornadoes, atmospheric pressure, earthquakes, volcanoes – all are related to the earthspot phenomenon. In our daily news show, we have witnessed these connections at work on a weekly basis. This will be a brief introduction to earthspots, and a new way to look at our world.
---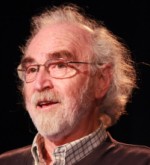 GERALD POLLACK, PhD
Beyond Water: What Makes the World Go Round?
In previous conference talks starting from the first EU2012, Dr. Jerry Pollack has shown that water contains a fourth phase, which bears negative charge. When water evaporates, that fourth phase rises in the form of negatively charged aerosol droplets, while positive charge rises in the form of hydronium ions. The negative-positive combination may condense into clouds. In sunshine, the evaporated hydronium ions build high into the atmosphere, while at nighttime they hardly build at all; hence, horizontal charge gradients form at the day-night boundaries. Jerry will suggest that those charge gradients drive wind flow and, more generally, may be the cause of terrestrial winds; in addition, he theorizes that that the same forces acting to produce persistent winds may help to maintain the spin of the earth on its axis.
Dr. Gerald Pollack is a professor and a lab director in the bio-engineering department of the University of Washington, Seattle. He has spent over 10 years researching the role of water in biological tissue. He is the author of the popular book The Fourth Phase of Water, www.ebnerandsons.com.
---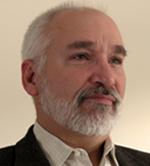 MONTGOMERY CHILDS 
SAFIRE Project Update
Building on the past year of experimentation and analysis, the SAFIRE Project is moving into Phase 2, which takes the lessons from the Phase 1 Proof of Concept Prototype into a much larger chamber. Phase 1 ended on a cliff-hanger with indications of fusion and transient million-fold CME-like eruptions. Monty will present some aspects of the new chamber design, and also explain some of the equally challenging tasks of building SAFIRE Phase 2.
Monty is the author of three college engineering text books and holds eight international technical patents. He was lead design engineer of the Canadian National Research Council for Rocket Design to measure for oxygen in the upper atmosphere. He is now the Lead Scientist and Program Manager for the SAFIRE Project.
---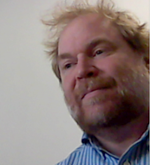 MICHAEL CLARAGE, PhD
SAFIRE and the Electric Sun Model
SAFIRE is an experiment to explore possible electrical attributes of the Sun. Though there are thousands of papers published every year about our Sun, making a direct connection between satellite data and a small chamber in a laboratory is extremely difficult. Michael will help us understand why a profusion of data may not automatically lead to a right understanding. He will also present some of the first experiments SAFIRE will use to bridge the gap to NASA/ESA data.
Michael received his PhD in physics from Brandeis University, studying the biological and statistical behavior of proteins. He spent several years studying binary pulsars at the Arecibo radio telescope. He has lectured on discoveries in the areas of fractional calculus, fractals, and chaotic systems. His lectures have shown many news ways to understand relativity and dimensions, metaphysics in biology, and transformation in supernova. Dr. Clarage is currently a lead scientist with the SAFIRE Project.
---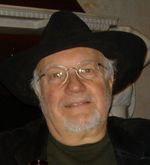 LOWELL MORGAN, PhD
The Physics of Plasmas
Dr. Lowell Morgan, will present highlights from his recent paper about SAFIRE Phase 1 data, showing new aspects of electric double layers. Lowell will place the SAFIRE Project in the context of similar Russian experiments, and clarify how it is completely different from high energy magnetic contained fusion experiments currently receiving government funding.
Lowell's resume overflows the bounds of a brief summary. Leading plasma physics in the University of Windsor, Ontario, the University of Colorado's Joint Institute for Laboratory Astrophysics Theoretical Atomic & Molecular Physics Group in the laser & weapons programs at the Lawrence Livermore National Laboratory, he brings a deep understanding of plasma physics to the SAFIRE team.  He has published over 80 research articles in the fields of plasma chemistry, laser physics, plasma spectroscopy, atmospheric chemistry, artificial neural networks, and astrophysics.
---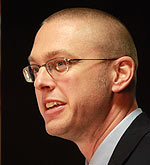 PAUL ANDERSON, PhD
Statistics To Save Us From Data Overload
The amount of data collected from the Sun is overwhelming. The amount of data potentially collected from the SAFIRE Project will also be overwhelming unless clever ways are found to slice through the many factors and quickly find those that most directly create the analogs to solar physics. "Why does the Sun shine?" Paul will show some results from Phase 1 to illustrate an approach to save us from data overload.
Paul works as a chemist for the US Army and is leading efforts in the SAFIRE Project to implement statistical design of experiments (DOE) approach to experimentation. By properly utilizing modern designs, the efficiency and statistical rigor in experimentation is greatly increased. He is also involved with exploring methods to quantify the effects of possible planetary scale discharges on the geologic landscape.
---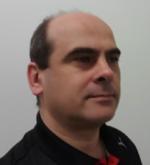 JANO ONDERCO
SAFIRE Instrumentation, Data Acquisition and Correlation
Jano Onderco will provide an overview of the different measurements built into SAFIRE Project data collection and strategies for unifying them into one coherent picture down to the nanosecond. He will also highlight some of the ways SAFIRE is integrating data in ways never seen before in a plasma experiment.
Jano graduated from the Slovak Technical University in 1992 with a master's degree in Technical Cybernetics. His interests in Special Relativity has led him to his most recent research, both conducting experiments and publishing work about the Frist Postulate of the Special Relativity. He is an experienced software consultant and project manager with extended experience in analysis and design. Jano has over 21 years' experience working with companies such as Tarion Warranty Corporation, Solectron Canada, and Magic Software.
---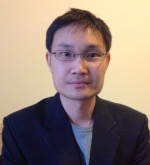 KONGPOP U-YEN, PhD
Solar System Formation, Quantum Vibration and Natural Disasters
A theory of solar system formation based on quantum vibration will be presented. Through quantum vibration, the compression and expansion of plasma in space is used to explain solar system formation and solar activity cycles. This theory also helps explain how plasma density in space is the key indicator that links to various types of natural disasters. Laboratory experiments and case studies based on satellite data will be presented to confirm the theory.
Dr. Kongpop U-yen obtained his PhD degree in Electrical Engineering from Georgia Institute of Technology. As an electric universe enthusiast, he has conducted an independent research on topics related to space weather and solar activities predictions.
---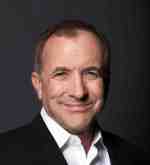 MICHAEL SHERMER, PhD
Distinguishing Science from Pseudoscience
We can demarcate science from pseudoscience less by what science is and more by what scientists do. Science is a set of methods to describe and interpret observed or inferred phenomena aimed at testing hypotheses and building theories. If a community of scientists actively adopts a new idea, and if that idea then spreads through the field and is incorporated into research that produces useful knowledge reflected in presentations, publications, and especially new lines of inquiry and research, chances are it is science. If it doesn't, chances are it is pseudoscience.
Dr. Shermer is the Publisher ofSkeptic magazine, a monthly columnist for Scientific American, Presidential Fellow at Chapman University, and a regular contributor at Time.com. He is the author of The Moral Arc, The Believing Brain, Why People Believe Weird Things, Why Darwin Matters, The Mind of the Market, How We Believe, and The Science of Good and Evil. His two TED talks, seen by over six million people, were voted in the top 100 of the more than 1000 TED talks.
---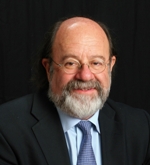 GARY SCHWARTZ, PhD
Extraordinary Ideas and Extraordinary Evidence: The Five Finger Test
It seems that almost everyone today holds claim to a secret idea or "new theory." But when is a theoretical novelty really worth exploring? Many aspiring innovators feel they have been unfairly ignored or cheated in some way, and no doubt one could find many instances justifying this perception. But what is the proper way forward when an idea grabs hold of an individual and won't let him go. What is the role of factual evidence? Dr. Gary Schwartz will take up the acid tests of extraordinary claims – what he calls the "Five Finger Test" (FFT) – with an emphasis on original and groundbreaking experiments. He will use as an exemplar his research testing certain claims in parapsychology, and then applying the FFT to the Electric Universe hypothesis.
Dr. Gary Schwartz is a professor of psychology, medicine, neurology, psychiatry and surgery at the University of Arizona and director of its Laboratory for Advances in Consciousness and Health. He is also Chairman of Eternea (www.eternea.org). He received his doctorate from Harvard University and has served as professor of psychology and psychiatry at Yale University, director of the Yale Psychophysiology Center and co-director of the Yale Behavioral Clinic.
---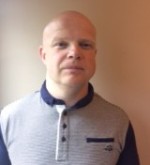 ANDREW BARTLETT, PhD
The Sociology of Science: Consensus and Controversies
Dr. Andrew Bartlett will draw on classic case studies from the sociology of science to illustrate the social nature of consensus and controversies. These are not simply questions of evidence or logic – though these, of course, play a role – but as with all scientific activity these are inherently social, being a feature of the way that science is the product of communities. He will discuss the ways in which the sociology of science makes the cultures and societies of science (as well as the role of science in cultures and societies) the object of study. Dr. Bartlett will also introduce his own ethnographic research on physics outside the mainstream; research which includes participation in this conference. This research takes communities of physics that exist outside mainstream academic science as a case study – or perhaps, as several inter-linked cases – to investigate the boundaries and cultures of scientific communities.
Dr. Bartlett is a sociologist of science based at Cardiff University in the UK. His research has involved investigations of 'big science' – in particular the Human Genome Project (HGP) and post-HGP life science – and the related question of interdisciplinary science. He has published articles in Social Studies of Science, Sociology, Social Science & Medicine and New Genetics & Society, and has recently signed a book contract with Routledge to produce a book on the sociology of contemporary psychiatric genetics. Before becoming a sociologist, Andrew studied biology (BSc York) and genetics (MSc Leeds).
---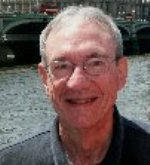 C.J. RANSOM, PhD
Dr. C.J. Ransom, who will give two short talks and one longer talk, received his PhD in Plasma Physics from The University of Texas at Austin. He joined an engineering group at General Dynamics in Fort Worth, Texas and developed electro-optics equipment, infrared (IR) detection devices and simulated infrared (IR) guided missiles using analog and digital methods. He also developed non-destructing testing techniques for crack detection in aerospace vehicles. This included IR, ultrasonic and magnetic techniques. Dr. Ransom later joined Bell Helicopter where he managed a technical computing group. He also directed the Department of Defense's Continuous Acquisition and Life-cycle Support (CALS) program for Textron, the parent company of Bell Helicopter. Dr. Ransom taught graduate software testing in the Texas Christian University Computer Science Department. He was on the committee that developed a software engineering graduate program at Southern Methodist University. After retiring, Dr. Ransom founded Vemasat Research Institute. Since its origin in 2004, Vemasat personnel have published a number of papers. The work is mainly concerned with analysis of the plasma effects in the Solar System and Universe.
Close Encounter of the Star Kind and The Conehead Connection
The idea of uniformity was used to support the claim that mythology was only created in the minds of the writers. Dr. Ransom will take the audience on a short journey through these ideas. He does not endorse any particular scientist's theory about collisions but demonstrates that it is now acceptable for scientists to discuss the possibility of collisions between planets and that the Solar System is not in its original state.
The magazine Mental Floss said, "Nearly every culture has conical headgear. What's the allure of being a conehead?" This presentation addresses the ubiquity of the cone hat and a potential cause of the "allure."
Surprising Solar System
In 1950, it was expected that space probes would confirm existing concepts about the origin of the solar system, the atmospheres and surfaces of planets, and the space between the planets. Instead, the subsequent reports announced "surprises," "unexpected findings," and things "not well understood." Numerous examples will be given.
---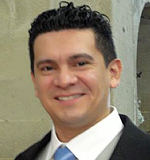 FRANKLIN ANARIBA, PhD
Electrochemistry of Comets: An Update
Dr. Franklin Anariba will update a general electrochemical model by exploring conditions in comets that are amenable to electrochemical processes. Particular attention will be given to recent observations of physical and chemical phenomena that point to a paradigm shift in the science of cometary bodies.  He presented the first outline of this model at the EU2013 conference.
Dr. Anariba is currently a lecturer at Singapore University of Technology and Design where he teaches chemistry and carries out research in areas of electrochemistry and biosensing for biomedical applications. He received a BA in Chemistry from Rutgers University, obtained a MSc in Analytical Chemistry and PhD in molecular electronics from The Ohio State University. His professional experience includes positions at Merck & Co, Center for Nanoscale Science and Engineering (CNSE), and California Polytechnic State University (Cal Poly) in the US, the Institute of Bioengineering and Nanotechnology (IBN) and Nanyang Technological University (NTU) in Singapore.
---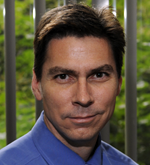 TOM WILSON, PhD
When the Surprise Is Unsurprising: The Siren Song of  Certainty
Over recent years, there has been an ever-increasing series of announcements from astronomers stating genuine surprise about findings ranging from the planetary sciences to large-scale galactic structures.  The announcements quite frequently admit that not only does the current explanatory model at hand not predict the observations, but in fact, there are warnings that the community needs to re-think our understanding at the most fundamental level.  Rationally speaking, one might think findings such as these would invite a fire-storm of controversy, debates, and an approach to a new understanding. However, this is not the case, and instead the explanatory models persist without any apparent tremor in their underpinnings.  What is most interesting about these examples is the psychological behaviour revealed at this level of human organization.  This presentation explores some of the most notable of these "surprising" observations in recent years, the trend towards surprise in the planetary and astrophysical sciences becoming commonplace, and explores possible fundamental human needs and fears that may account for an apparent breakdown in scientific thought and methodology.
Tom Wilson has a PhD in plant physiology but has worked in the semiconductor industry for the last 20 years. He was born and raised in Canada but now resides in the UK.  He is the voice behind the successful Thunderbolts Project YouTube Channel series "What If? Asking the Dangerous Questions." 
---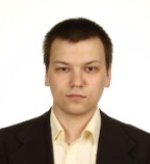 EUGENE BAGASHOV
Creator's Second Hand
The observed movements in the Universe cannot be created with only the gravitational force: there should necessarily be a force acting orthogonal to it. It is this orthogonal force that twists the galaxies in spirals and places planets and their satellites into orbits. There are three forces known that could act like that: Coriolis force, Magnus force and Lorentz force. The latter one is the key force, being associated with the movement of electric charges. Moving charges create magnetic fields, which can be measured, and the interaction of other charges with these magnetic fields results in the emergence of such a force that acts orthogonally with respect to the gravitationally-induced straight movement. Eugene Bagashov will show that only by taking into account this interaction of the electric charges with the magnetic fields can a wide variety of phenomena (e.g. galactic rotation curves and the Solar System formation) be explained. He will explain that this is the second hand of Creator, alongside with gravity.
Eugene Bagashov is from Minsk, Belarus.  Currently, he works at the Joint Institute for Power and Nuclear Research – Sosny (one of the institutes of the National Academy of Sciences of Belarus) and doing my PhD research there. His research is in theoretical physics: namely, particle physics and quantum field theory. More specifically, quantum chromodynamics (QCD).  Eugene has published several papers and also have an EU-related blog (in Russian) with 450 subscribers in a social network vk.com: https://vk.com/electricearth
---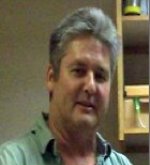 BRUCE LEYBOURNE
Earth as a Stellar Transformer: Climate Change Revealed
In this presentation, Bruce Leybourne will present climate as the interplay between Field Aligned Currents in the ionosphere and Induction Currents charging Earth's core.  He will show that climate change is driven by a transformer affect between plasma ring currents coupled to solar winds, which induce telluric currents in upper mantle structures grounded to the core.  This transformer affect is strongest at the south-pole where the polar plasma jet is more strongly coupled to an upper mantle ridge structure encircling Antarctica.  This affect exerts climate control over the planet via aligned tectonic vortex structures along the Western Pacific rim, electrically connected to the core.  This is consistent with the "Earth Endogenous Energy" theory (Gregori, 2002 – Earth as a rechargeable battery/capacitor).  Intense solar outbursts result in intense plasma impinging upon Earth, creating a modulating affect to atmospheric pressure, global Jet Stream patterns, global warming and cooling cycles.  These changes are directly linked to charging and discharging phases of the Earth and result in fluctuations of Earth's magnetic field cycles in rhythm with the climate.
Bruce Leybourne is current Research Director of Institute for Advanced Studies in Climate Change (IASCC) and also works with Geostream Consulting LLC and Climate-Stat Inc. to improve geophysical-weather models. His education includes bachelor and master degrees in geology from the University of North Carolina and University of Southern Mississippi respectively.  On the subjects of geophysics and climate, Bruce has spoken at many international conferences, authored and co-authored many papers and is currently organizing a book to reveal the true nature of climate change.  Past experience with over 10 years offshore including:  Gravity/magnetic survey work onboard seismic exploration vessels and seafloor mapping, oceanography, and geophysics with the Naval Oceanographic Office on multi-mission military-surveys.
---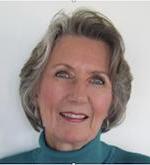 ANNIS SCOTT
The Paths to Discovering Our Universe, Past and Present
The Electric Universe proponents, representing a variety of disciplines, are aware of how vastly different fields from the present day to the earliest of time can intertwine. In her talk, Annis will demonstrate how members of the EU, who specialize in the areas of planetary history, mythology, electricity, plasma, geology, archeology, and prehistoric man, often have hypotheses that interconnect and support each other, thus suggesting a history of our universe that is revolutionary and fascinating.
Annis Scott has been a professional writer since 1971, having freelance and assigned pieces published in Cruising World and Yachting Magazines and the Hampshire Gazette newspaper serving western Massachusetts. In 1983, she was hired by the Marine Biology Department at the University of Puerto Rico to write 17 articles for its scientific journal. Moving to Arizona in 1998, she has devoted much of her time to editing, working with writers on a variety of books and articles. Annis helped her husband Donald Scott write his seminal book, The Electric Sky: A Challenge to the Myths of Modern Astronomy.  For a time she was the editor of ImagesAZ magazine and has written articles for that publication as well as the Arizona Republic newspaper and artZbeat magazine.
---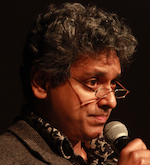 AP DAVID, PhD
The Metaphysics of Michael Faraday
Faraday is best known as one of the great experimentalists. Although he corresponded lucidly with James Clerk Maxwell, he was notoriously suspicious of the use of mathematics in physics. But in a couple of brief papers, Faraday took on what could be called 'metaphysics'. The term, which came from a title given to a series of lectures by Aristotle, meant 'the things that come after physics' — the things presupposed by physics, but inevitably, the invisible things that could not be measured or tested. Hence, 'metaphysics' became metaphysical, a thing disdained by physicists, and perhaps especially disdained by experimentalists like Faraday, and his successors, the students of plasma. So David will ask: what would drive someone like Faraday to metaphysics? What needs to be going on 'behind the scenes' to allow for the phenomena of electromagnetism and plasma? Are there any checks on the reasoning about these invisible things? Does the EU engage in metaphysics, and should it?
Dr. A.P. David is a classical scholar (Hellenist), who has published two academic works including The Dance of the Muses: Choral Theory and Ancient Greek Poetics, Plato's New Measure: The 'Indeterminate Dyad' and self-published several works of fiction and poetry.
danceofthemuses.org
---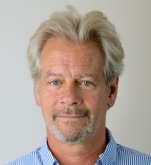 EV COCHRANE
Planetary Catastrophe, Ancient Myths & Modern Science
The preponderance of evidence from the earliest written texts testifies to a radically different solar system in relatively recent times.  In fact, it is possible to document that globally attested traditions of previous World Ages, lost "suns," and planetary-induced catastrophes typically follow a consistent pattern and time-line, an impossibility if the traditions in question are to be attributed to creative imagination and figurative language alone (the default position among conventional science).  After summarizing the historical evidence, Cochrane will argue that recent discoveries in the planetary sciences are best understood from the catastrophist position (the presence of Mars-rocks on the Earth offers a particularly compelling datum in this regard).
Ev Cochrane is the author of numerous articles and books arguing the case for recent planetary catastrophes.  A graduate of Iowa State University (M.S. in genetics, 1982), Ev is the author of Martian Metamorphoses (1997); The Many Faces of Venus (2001); Starf*cker (2006); and On Fossil Gods and Forgotten Worlds (2010).  He is currently working on major monographs on astral religion in Ancient Egypt, the Greek myth of Phaethon, and myths of Creation.
---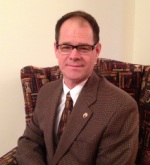 PIERRE-MARIE ROBITAILLE, PhD
Kirchhoff's Claims
Over the past 15 years, Dr. Pierre-Marie Robitaille has raised considerable doubt relative to Kirchhoff's formulation of his Law of Thermal Emission. In this regard, the equivalence between emitted and absorbed radiation under conditions of thermal equilibrium, properly known as Stewart's law, has not been questioned. However, the German scientist's claim that the radiation within an arbitrary cavity will always be independent of the nature of the walls, while subject only to the temperature and the frequency of observation, has never been demonstrated experimentally and is unsupported by mathematical derivation. Regrettably, even the proof of Kirchhoff's law advanced by Max Planck has been found to be physically unsound in a paper jointly authored with Steven Crothers (Robitaille PM and Crother SJ.  "The Theory of Heat Radiation" Revisited: A Commentary on the Validity of Kirchhoff's Law of Thermal Emission and Max Planck's Claim of Universality.  Prog. Phys. 2015, 11(2), 120-132) .  Since mathematics is the language of physics, this is a serious problem for all those who adhere to the validity of Kirchhoff's claims.   In this talk, laboratory and mathematical arguments will be presented which highlight that Kirchhoff's Law of Thermal Emission should never have been accepted by the physics community.  The radiation contained within an arbitrary cavity is simply not black and the production of such radiation has always required the presence of strong absorbers in the frequency range of interest.
Pierre-Marie Robitaille PhD, initially trained as a spectroscopist and has wide ranging knowledge of instrumentation in the radio and microwave bands. A recognized expert in image acquisition and analysis, he was responsible for doubling the world record in Magnetic Resonance Imaging in 1998. In 2000, he turned his attention to thermodynamics and astrophysics, demonstrating that the universality advanced in Kirchhoff's Law of Thermal Emission was invalid. He has published extensively on the microwave background, highlighting that this signal arises from water on the Earth and has no relationship to cosmology.  In this regard, he has highlighted the importance of the hydrogen bond within water as the oscillator responsible for the monopole signal of the microwave background.  Most importantly, Dr. Robitaille has published numerous works on the Liquid Metallic Hydrogen Solar Model (LMHSM) and has been a strong proponent of the idea that the Sun is comprised of condensed matter.
---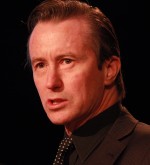 STEPHEN CROTHERS
General Relativity: A Case Study in Numerology
For many people, Einstein's General Theory of Relativity lies hidden behind an impenetrable wall of complicated mathematics, superposed upon the widespread misconception that only those smarter than the average bear, with a penchant for doing long sums, can possibly understand it. However, the truth differs widely from the syllabus. Although mathematics is unnecessary for an understanding as to why cosmology is both logically inconsistent and disconnected from reality, cosmologists routinely resort to mathematical mysticism in their attempts to justify and impose their demonstrably false dogmatic beliefs. In his presentation, Stephen Crothers shall reveal the sacred secrets of tensor calculus and its accoutrements in order to see through the mathematical smoke and mirrors of Einstein and his followers. Anybody with high-school knowledge of the calculus is more than well prepared to deal with these matters. Perhaps this is the most frightening truth cosmologists must face. After all, calculations themselves are mere mechanical operations that impart no knowledge of their purpose in relation to physics.  Curiously, neither Einstein knew nor his followers know how to do their sums right. That they don't add up is sufficient to render them a form of numerology, which, like sympathetic magic and phrenology, does not lead to knowledge.
Steve Crothers is a preeminent mathematician, counted among the most competent critics of modern cosmology (including both the General Theory of Relativity and popular theory of the Big Bang). He has also gained much attention for his systematic unraveling of standard Black Hole theory, showing that the mathematical model of a Black Hole follows neither from observation nor from any logical reasoning from Einstein's General Theory of Relativity.
---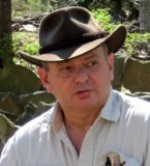 REV. ROBERT L. STRAITT, PhD, CEM
Revisiting Our Understanding of Classical Physics and Relativity
Dr. Robert Straitt will present an observational analysis of the mechanics of our modern scientific theories and methods as defined for us by the great theorists DePretto and Einstein at the beginning of the Twentieth Century, in light of the our contemporary understanding of the Electric Universe.  In the spirit of the transformational ideals of Venture Science, Dr. Straitt will provide a thought provoking answer to the question; "What are the real implications of these theories for the future of scientific thought, as a hundred years later, we better understand the nature of the universe around us?"
Dr. Straitt has been working with applied science for over 30 years and is currently conducting research focused on developing a better understanding of the interface between society and technology.   He has previously been a scientist at the Air Force Philips (Geophysics) Laboratories, Geodesy and Gravity Branch; project leader for the development of cryptographic systems and software; process improvement leader for communications, software, and manufacturing firms, and an energy efficiency manager/researcher.  Dr. Straitt's contributions to science and humanity have been recognized by senior leadership figures such as the Secretary of Defense; President of Lockheed Martin, Vought Systems Division; and numerous other awards and decorations.
---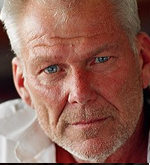 MICHAEL STEINBACHER
Plasma Catastrophist Geology
For several years, Michael Steinbacher has studied the geological formations of the American Southwest in the field. He has compared the standard explanations and alternative explanations with what he sees and has noted correspondences and anomalies. The context of his study is the physical interpretation of globally occurring themes of ancient legends and art, the observed properties of plasma behavior in laboratory settings, and a plasma-catastrophist theory of the recent geological history of the Earth. Michael's presentation will show excerpts of experiments and photographs of formations that appear similar. Of special interest will be video of dark-mode bipolar plasma discharge above a non-conducting substrate with dolomite and clay dust sifted down onto it and a channel of flowing water cut into it: a river runs through it. He will present photographs and maps that illustrate the explanatory facility of this model.
Michael Steinbacher is a professional journalistic and artistic photographer. He has been photo editor for The Trentonian (Trenton, NJ) and staff photographer for the Miami Herald and the Daily Breeze (Los Angeles). Early in his career he became interested in Immanuel Velikovsky's contention that myths were evidence of global catastrophes. The advent of plasma theories sparked his interest in field-testing the implications of catastrophist models: Could observations of actual formations sustain such an interpretation and how might they modify it?
eu-geology.com
---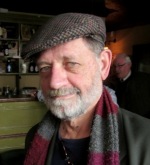 RICHARD MOORE
The Pulsating Universe and Planet Earth
The electric universe is a noisy universe. Discharge events are happening all the time, over a wide range of intensities and time scales, and every such event sends a voltage spike up and down its current filament. The current that comes into the Earth at the poles is a spiky current. Richard Moore will explore what this implies, in terms of cataclysms, alien skies, ice ages, and climate generally.
Richard Moore received a B.S. in Mathematics from Stanford University in 1964, with distinction, and then spent thirty years in software R&D, working with leading-edge innovators, such as those at Xerox Parc and Apple's advanced research group. In 1994 he moved to Ireland to pursue independent research and writing, always seeking to understand the Big Picture, whether history, geopolitics, personality development, cultural evolution, or cosmology. Richard has published dozens of articles, and participated in many radio interviews, on a variety of topics in a variety of venues, and published one politically-oriented book, Escaping the Matrix.
---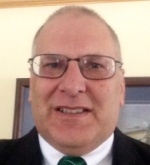 ARTHUR RAMTHUN
Plant Electro-tropism 
Arthur Ramthun will explain that plant electro-tropism is plant response to natural internal and external electrical forces. Voltage recordings done on a variety of trees and plants show very large numbers of electrons continuously flowing towards branch tips, with or without leaves. Using voltage recordings, ohm measurements, the strength of Earth's electric field from references, and assumptions, electrical forces were then calculated using basic electric force equations. Two dimensional electrical forces with assumed angles were reduced using vector analysis to a resultant force at the branch tip, as an example. From the vector analysis, the resultant electric force vector and the branch tip is strong enough to define its direction. As the branch tip grows, lignin forms and structurally holds the growing tip direction. The branch tip growth eventually forms an "electric line of force" in all parts of the woody plant strong enough to resist gravity and other mechanical influences. Plant parts with insufficient lignin to resist gravity, droop downward. In short, woody tree parts are a physical record of electrical flow, just like a Lichtenstein Figure is a physical record of electrical flow.
Arthur Ramthun PE grew up on the family farm and graduated with honors with a BS in Agricultural Engineering from Michigan State University in 1978. He has worked at John Deere, Sperry New Holland, Flower Creek Dairy Farm and is presently working as a supervisory engineer doing civil engineering works. His work on Plant Electro-tropism has been done on his own time and expense, is outside his current employment duties, and is not affiliated with or endorsed by his current employer.
---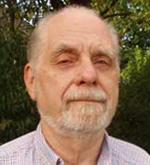 MICHAEL ARMSTRONG
The 'Culture Shock' of Planetary Catastrophe
The two most prominent themes in Electric Universe research are the growing knowledge of the role played by the electric force in nature, from microcosm to macrocosm and the global impact of ancient planetary catastrophe on humankind, affecting every culture on earth. In this presentation, Michael Armstrong will review the broad spectrum of human and cultural effects that followed from solar system instability and episodic catastrophe. These effects include earth's environment and ecology, physical changes in human biology, striking shifts in collective, cultural orientation, and a profound impact on human thought and behavior.
Michael Armstrong is an original member of the thunderbolts.info editorial staff and has a formal science background in chemistry. He has studied the catastrophism reconstruction model for over 40 years and has lectured on catastrophism material at an international conference sponsored by the province of Milano, Italy and hosted by the University of Milano/Bergamo. Michael is the producer of various related video material and publisher of the books Thunderbolts of the Gods, The Electric Sky, and The Electric Universe.
www.thunderbolts.info/wp/resources/
---

DWARDU CARDONA
Order Out of Chaos

Dwardu Cardona will show that what became known as the Creation of what was said to be the world did not proceed out of nothing, but out of a pre-existing chaotic substance that was, among other things, understood as a celestial ocean circumscribing the sub-brown dwarf star that emitted the radiating light that went down into mytho-history as day one.
A former Senior Editor of the journal Kronos and Editor of the journal Aeon, Dwardu has published well over a hundred papers and has authored four books: God Star, Flare Star, Primordial Star and Metamorphic Star. (This presentation will be given by Wallace Thornhill.)
---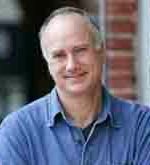 DAVID NOVAK
David Novak will be the Master of Ceremony for Electric Universe 2015 Conference: Paths of Discovery. He is a performance storyteller and arts educator and creator of The Storytellers' Compass, a method of narrative wayfinding. He has spoken at numerous theatres and festivals all over the country. In addition, his aesthetic education programs have found audiences across the country. Mr. Novak has been guest instructor for the University of San Diego, International Storytelling Institute, Oklahoma Arts Institute, John Campbell Folk School, and Walt Disney Imagineering. In 1995/96, David was Master Storyteller for the Disney Institute in Orlando, Florida. Internationally he has toured China, New Zealand, Hong Kong, and the Czech Republic. He is currently an instructor for the graduate storytelling program at Eastern Tennessee State University and Performance Review Editor for the journal Storytelling, Self, and Society.
---
Disclaimer: The list of speaker topics above does not imply endorsement by The Thunderbolts ProjectTM  or T-Bolts Group Inc.  Progress in science comes first and foremost from critical minds. It is therefore reasonable to give periodic attention to ideas beyond our published themes, even if we are not ready to endorse them.