Our Thirteenth EU2013 Scholarship Winner: Rain Wrenn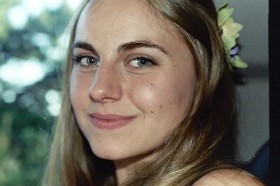 Rain Wrenn is 17 years old and currently a senior at Roosevelt High School in Seattle, Washington. Her interests include scuba diving, traveling, making art, cooking and dancing. She will be graduating early in order to work full time to raise money for her travels abroad in the coming months. She has always had a deep connection to the sciences.
To Rain, science is a bridge that connects life to the ever-expanding beauty of the universe. She has recently discovered the Thunderbolts Project through her friends Aloria Weaver and David Heskin and is very inspired by the work that the Electric Universe community has been pursuing.
Rain is fascinated by the universe and feels compelled to understand its mysterious and inspiring ways. The EU resonates with her because it is an opportunity to explore what she perceives as a fundamental shift in human consciousness.