Our Twelfth EU2013 Scholarship Winner: Justin Quinn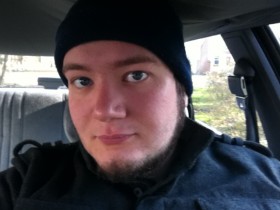 While Justin Quinn had always had an interest in Math and Science, his college study focused almost exclusively on the humanities, because he felt that those were the areas where he could make the most unique and original contributions. But this opinion changed after he discovered the Electric Universe and realized that physics is not yet etched in stone. Now he see new paths of scientific discovery opening in every direction.
As a student of the History of Science, Justin expects that current theoretical ideas in the sciences will soon give way to a deeper understanding of the electric force in nature. Science as a whole, he believes, is advancing toward a tipping point, and he wants to be on board as the inevitable "big changes" begin to occur.