Our Eleventh EU2013 Scholarship Winner: Cameran Frisbee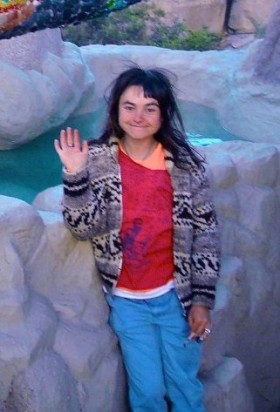 Cameran Frisbee is a 33 year old artist and student at the California Institute of Integral Studies in San Francisco, California. She has also gone to a school program in France and a 6 month program in China where she had a chance to live with Chinese students.
After spending most of her life in Woods Hole and Boston, Massachusetts, Cameran decided to join the US Air Force at age 21. At the time, and still today, she has been very interested in flight and has always been enchanted by mankind's prospects for traveling to other planets, and beyond to the stars. This is still something for which she has great hopes and aspirations.
In the mean time, Cameran feels closer to a personal contemplation of the Universe by reading science fiction novels. She is just now discovering the Electric Universe and was introduced to the concept at a recent conference on the West Coast.