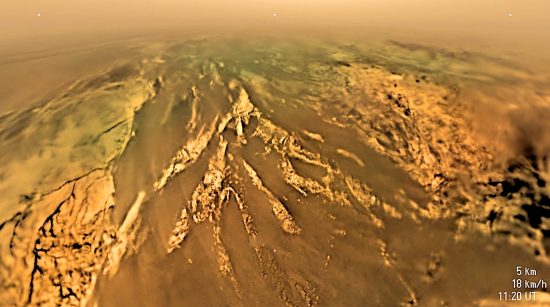 February 14, 2020
Where do organic compounds in space come from?
Cosmic rays are charged particles that are detected in the Sun's local neighborhood. About 90% of all cosmic rays are single protons, or hydrogen nuclei, followed by 5% helium, with the remainder being all other elements in the periodic table. They travel at high velocities.
The term "cosmic ray" stems from the early days of scientific investigation into electricity. Scientists using electroscopes (the first apparatus ever designed to detect the electric charge on an object) were puzzled when air inside the instrument housing became ionized no matter how well the device was insulated.
As previously written, in 1910, Theodor Wulf used an electrometer, a more advanced version of the electroscope, to measure the difference in radiation from the top and bottom of the Eiffel Tower. Since his electrometer detected ground radiation, he thought that it ought to diminish as he ascended. To his surprise, it increased in strength.
Victor Hess later designed an electroscope that was resistant to pressure and temperature changes, so that he could take it up in a balloon. On April 17, 1912 he rose to 5300 meters in a helium ballon and discovered that his electroscope discharged, confirming that there was a source of ionizing radiation coming from above. It was long thought that the source was electromagnetic in nature, so the phenomenon was called cosmic "rays".
According to a recent press release, researchers using the ALMA radio telescope found "…a chemical footprint in Titan's atmosphere indicating that cosmic rays coming from outside the Solar System affect the chemical reactions involved in the formation of nitrogen-bearing organic molecules."
As reported in previous Pictures of the Day, large organic molecules are found off the Earth, sometimes in space and sometimes in some of the coldest environments. They do not exist naturally on Earth, because they would be immediately dissociated by ultraviolet light and atmospheric oxygen. They can be synthesized in laboratory isolation, however, by sending electric arcs through various combinations of methane and ammonia.
Called "tholins", they are primarily a rusty color, so Titan's coloration might be explained by the presence of tholins in its atmosphere, where there is almost no oxygen. It is not a coincidence that electric arcs are used to create tholins in the laboratory. The Huygens probe found high concentrations of charged particles in the lower atmosphere of Titan, so intense electrical activity most likely initiated the formation of organic molecules. Perhaps the reddish-brown "soot" that covers several of Saturn's moons also contains tholins.
Cosmic rays are highly energetic, so collisions with Titan's atmospheric molecules can split atomic bonds, forming new compounds. Since the collisions tend to strip electrons from their nuclei, resulting in electrically active materials, new combinations can occur quickly and in large varieties. Perhaps planetary atmospheres are born from large-scale ionization events in their formative years.
Stephen Smith
The Thunderbolts Picture of the Day is generously supported by the Mainwaring Archive Foundation.