Our Sixth EU Scholarship Winner: Alec Pruett
Alec James Pruett was born on December 1, 1998 in Findlay, Ohio. In July of 2000, he and his family moved to Greenwood, Indiana. Alec has lived in Greenwood ever since with his loving mom and dad. He also has a Labrador-mix dog named "Lacie". He is currently in the 8th grade and attends school at Greenwood Middle School.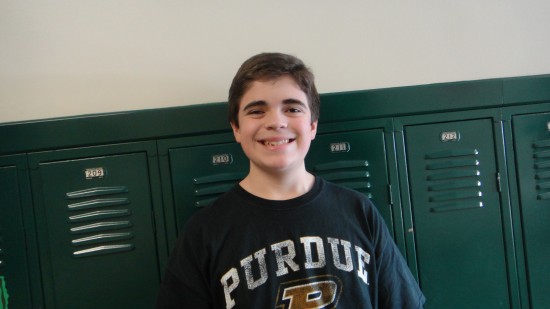 Even though Alec has all honors classes, he has attained straight A's throughout his entire school career. His favorite teacher is his Honors Science instructor and fellow Electric Universe enthusiast, Mr. Evan Camp, who was our First EU Scholarship recipient. Throughout his life, Alec has always been fascinated by the universe. Upon hearing Mr. Camp speak of the wonders of the Electric Universe, he was immediately awestruck and wanted to learn more. Alec's goal is to pursue a career in Astronomy and be part of the team that changes the way we comprehend the universe.