Our Fifth EU2013 Scholarship Winner: Kurt Kung
Kurt Kung is a PhD student at the University of Washington in Seattle. He was a trained electrical engineer and worked on microwave antenna and analog circuit design. Prior to joining University of Washington, he participated in the Atacama Large Millimeter Array (ALMA) project. Kurt designed the simulation model for the multilayer coated surface to simulate the surface roughness of the antennas.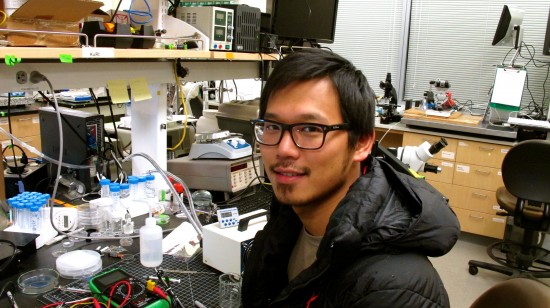 In early 2012, Kurt was fascinated by the work of Dr. Jerry Pollack's lab and joined the team. In the lab, he focuses on investigating how microwave frequency electromagnetic waves effect water and studies the birefringence phenomenon that happens in some interfacial water. His latest interest is exploring the alternative solution of a novel renewable energy source. The pilot experiments he has done show that water has the ability to convert light energy into electricity. Therefore, this accomplished scholar is highly committed to the research of energy harvesting from water.