pic of the day
archive
subject index
abstract archive
Links:
Society for
Interdisciplinary
Studies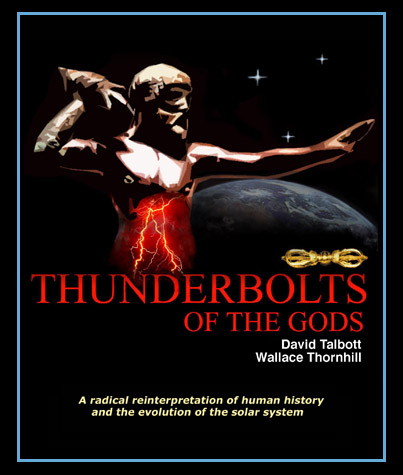 Thunderbolts of the Gods is a 108 page 8-1/2 x 11 full color monograph based on the life work of the two authors--a revolutionary synthesis of comparative mythology and the newly-discovered "Electric Universe".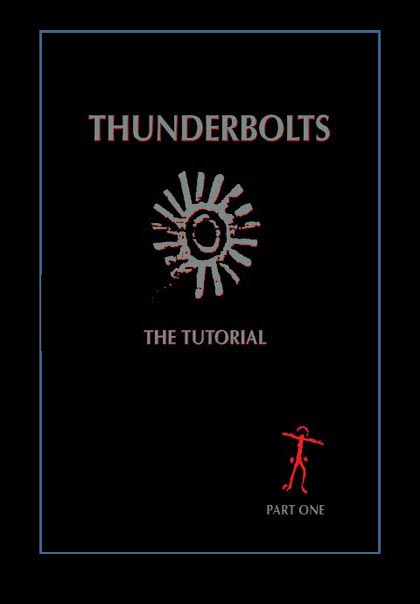 The Monograph includes an hour-long DVD introducing various aspects of the Electric Universe explained by members of the Thunderbolts Group.
Nov 21, 2005
What Eroded Arabia Terra? (3)
Conventional geological explanations for erosion are stumped by the massive erosion in Arabia Terra. But one process that has been overlooked has all the necessary characteristics.
Arabia Terra on Mars is a heavily cratered area that also has been heavily eroded. It stretches over some 4500 kilometers (around 3000 miles) and is 4 kilometers (2.5 miles) higher in the east and south than in the west and north.
This image from the Mars Orbiter Camera shows mesas that the erosional forces carved out at several elevations. Again, many of the mesas appear to be surrounded by "moats" with radial ridges across them, by now an expected feature of electrical discharge machining (EDM) around the mesa. The mesa in the middle of the image has several concentric "moat rims" around it with radial ridges that cross several "rims."
The tops of the larger mesas are rough. The largest mesa in the upper third of the image has a top surface that resembles the lower eroded elevations. It even displays the rounded ends of a couple of EDM channels, the rest of which have themselves been eroded away.
The several levels of eroded "background" are covered with shallow vestiges of the parallel-sided circular-ended channels carved by EDM. Many of the channels show the "pinched up" edges that could indicate rubble fused between neighboring discharge channels.
At the bottom of the image are large areas that have been eroded flat. These "cells" of erosion have pinched up edges reminiscent of the razorback ridges around the mesas. Perhaps this indicates the presence of cells of plasma at the surface: The flat areas may be melted.