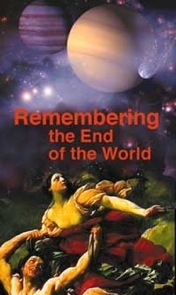 Mythscape: Remembering the End of the World DVD. A video documentary that could change everything you thought you knew about planetary history.
Available in our product store.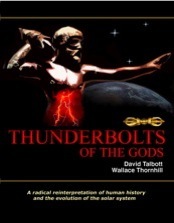 Thunderbolts of the Gods by David Talbott and Wallace Thornhill introduces the reader to an age of planetary instability and earthshaking electrical events in ancient times. The 108-page full-color monograph, based on the life work of the two authors, offers a revolutionary synthesis of historical investigation and the newly-discovered "Electric Universe."
Order link here.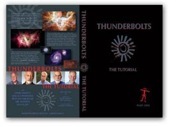 Thunderbolts of the Gods is now packaged with the 65-minute DVD, "Thunderbolts - The Tutorial." This film introduces you to the key themes of the theory, and includes interviews with the principal figures in Electric Universe research.

Click here for film clips

Order dvd