Earthquake lights linked to rift environments, subvertical faults
Rare earthquake lights are more likely to occur on or near rift environments, where subvertical faults allow stress-induced electrical currents to flow rapidly to the surface, according to a new study published in the Jan./Feb. issue of Seismological Research Letters.
Read more at:
http://phys.org/news/2014-01-earthquake ... l.html#jCp
Does this raise then the question of which came first, the physical or electrical event? Could strong enough repulsion cause the mechanical forces, and even explain the rapid gold formation in the faults, or recrystalisation of rock? Or maybe a positive feedback type event where mechanical stress causes a charge accumulation that increases the mechanical stress, producing even more repulsive force? The repulsive forces can be quite powerful.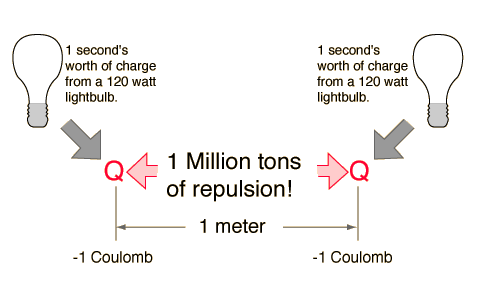 http://hyperphysics.phy-astr.gsu.edu/hb ... lefor.html