Asteroid TU24 Hype -- Misinformation or Disinformation?
01/31/08
Several weeks ago, an anonymous group calling itself TU24.org posted a slick You Tube presentation, speculating that the flyby of asteroid TU24 (on January 29) might create a catastrophic "plasma discharge effect." They claimed to base their speculations on the "electric universe," and used buzz words that seemed to be lifted directly from the Thunderbolts.info site. And they created a visually impressive website (TU24.org) and a "forum" that featured references and direct links to Thunderbolts.info and Thunderbolts videos. (It does not appear, however, that any representative of TU24.org ever attempted to contact the Thunderbolts group for an official statement.)

But no one -- I repeat NO ONE -- associated with Thunderbolts was expecting any observable effects on the earth, much less catastrophes, due to the asteroid. On January 23, in the Thunderbolts forum, I wrote: "No one associated with Thunderbolts has had anything to do with the TU24 Doomsday videos on You Tube. Nor has anyone in the group made any predictions of catastrophe associated with the asteroid." (This thread may be viewed here.

I also commented in the forum on the shameful behavior of pseudo-skeptics of the Electric Universe, who were "bravely" tearing down the false straw man built by the misstatements of the TU24.org "doomsters": "... disingenuous pseudoskeptics who have built careers on tearing down straw men will deliberately mis-characterize these misstatements to try and discredit the (electric universe) hypothesis."

And Steve Smith, the current managing editor of the Thunderbolts Picture of the Day, predicted (also on January 23): "There will be no observable effects of any kind. The asteroid will pass back into space as if it never was...." The short explanation for this (elaborated by Steve in the January 30 TPOD) is "the object is far too small, plasma in space is far too diffuse, and its encounter with Earth was at too great a distance for any such phenomena to appear."

It needs to be stated that we have no idea who the TU24.org crowd is, nor their intentions. It is certainly clear that such misrepresentations (deliberate or otherwise) of the Electric Universe hypothesis are not helpful to scientific progress. But they are helpful to those who go to great lengths to avoid substantive debates, and instead rely on erecting absurd straw men and indulging in ad hominem polemics. It's interesting that even theoretical discussion of the Electric Universe is now verboten in many purportedly "scientific" Internet forums -- including forums run by those who have been pummeling the (very convenient) TU24 provocateurs (straw man).

But matters of scientific inquiry MUST NOT AND WILL NOT be decided by "clever" PR tactics and diversions. Those who seek to confuse the public on these very important matters might do well to consider the advice of the French philosopher Pierre Charron: "The easiest way to be cheated is to believe yourself to be more cunning than others."

For background on the TRUE Electric Universe interpretation of asteroids, see http://www.thunderbolts.info/tpod/00subjectx.htm#Asteroids

And for background on the EU understanding of space plasma, see http://www.thunderbolts.info/tpod/00subjectx.htm#Plasma
Permalink to this article.
Public comment may be made on this article on the
Thunderbolts Forum/Thunderblogs (free membership required).
For a highly-acclaimed 60-minute video introduction to the Electric Universe, see Thunderbolts of the Gods on Google Video.
---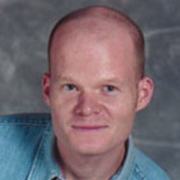 Michael Goodspeed is a freelance journalist who lives in Beaverton, Oregon
My Archives
Chronological Archives
Archives by Author
Archives by Subject
Thunderblogs home
---