Our First EU2013 Scholarship Winner: Evan Camp
It is a great pleasure to announce our first winner of a conference scholarship to Electric Universe 2013: The Tipping Point, January 3-6 in Albuquerque, New Mexico. Evan Camp is a middle school science teacher, who has taught eighth grade for sixteen years. He is currently completing his Master's in education.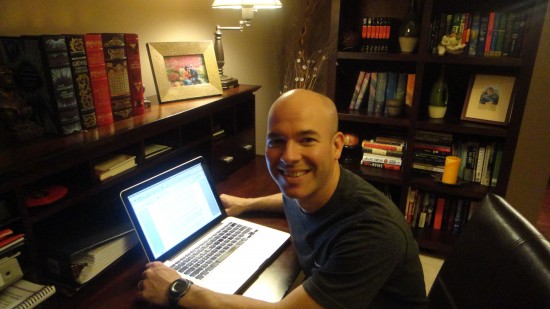 Evan's passion to inspire his students is infectious. He became interested in the Electric Universe when a student asked him a question about mass extinction theories. In his search for answers, he ran into the Thunderbolts Website, and that encounter provoked an intensive investigation. He found in the Electric Universe a comprehensive view of nature, revealing a universal tether to all life and the great world cultures: human history in its relationship to a bigger scientific picture. As a teacher, he takes pride in giving his students a similar interdisciplinary perspective, offering science content across the full curriculum.
In 2010 Evan earned a grant to discuss the Electric Universe with plasma physicists and to create a video with a CGI artist about how scientists use light to make astronomical discoveries.
When Evan attended our first annual conference, EU2012 in Las Vegas, he took 40-pairs of 3-D glasses back to his high school science class. Enthralled, they watched Steve Smith's 3-D images of Mars. The students were so enthusiastic that they even talked about starting an after school EU Club.
Evan is a true pioneer working to instill in young people a love for science and discovery. As more teachers and students share his passion, the future of science will be bright indeed.
If you are a student 12 years or older, from Middle School to college graduate student, there is still time for you to apply for a scholarship to EU2013.