Hi,
I would like this thread to have criticisms to the TRAPPIST-1 "planet" findings.
What NASA provided as data: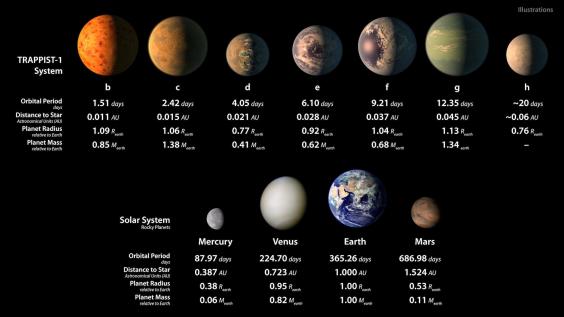 ---
I have my doubts about everything, but my most basic criticism is to the detection method used. There is no actual planet observation, they only trace dimming (blinking) of the "star" and infer all other characteristics, as per EU, red dwarf stars are not stable shiners but variable and can flare. The mainstream astronomers think these are "planets" because of the regularity of the dimming.
They observed the star for 500 hours with Keppler, the total orbital time of all "planets" is 1330 hours, these are the worlds best blink interpreters.
Orbital period in hours from the innermost "planet" to the outer one:
36
58
96
144
220
296
480
----
Regards,
Daniel