The problem has been, that standard pronouncements as to human origins are basically nonsensical no matter where you turn.
If you want to believe that humans evolved from hominids, you need to believe that some hominid human-wannabee:
Lost his fur coat while an ice age was going on.
Lost 99% of his sense of smell while trying to make it as a prey animal on land.
Lost almost all of his night vision at a time when night was the only time of day to be had.
You say that doesn't sound like a formula for success?
If, on the other hand, you prefer to believe (as I do) that God created modern man fully formed, then there is a question as to whether God would create a creature on a world for which the creature was spectacularly ill-adapted.
For that matter, somebody might claim that God created the Neanderthal for this planet the way it existed some tens of thousands of years ago, and that would make perfect sense...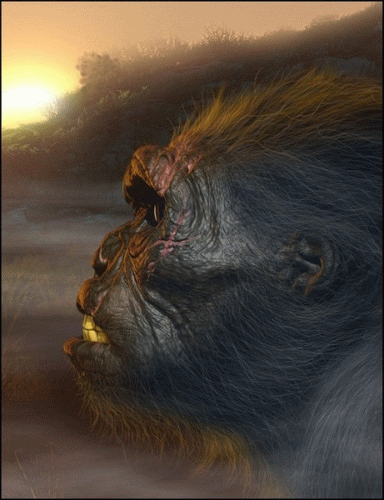 (image courtesy
http://www.themandus.org
)
Until now, the EU has not had anything to offer along these lines. In fact, the lack of anything resembling a corresponding and coherent theory of human origins has been the most major weakness of the EU and Saturn Theory generally.
All of that is the bad news. The good news is, that help has arrived:
http://www.cosmosincollision.com/
http://www.amazon.com/Cosmos-in-Collisi ... +collision