What have we been stating -- e.g. in the case of Venus -- regarding the possible surface reaction of N towards C by means of Fe as catalysator? Japanese scientists have now found the proof what lightnings can achieve in Earth's atmosphere.
For the first time, scientists have witnessed lightning triggering nuclear reactions in the atmosphere, confirming a hypothesis dating back almost a century...
Generating radioactive isotopes in thunderstorms
Lightning, particularly the very energetic -ray flashes, can theoretically generate radioactive isotopes through the interaction of relativistic electrons with atoms and molecules in the air. Some weak observational evidence for this was recently claimed. Teruaki Enoto and collaborators report observations of a coastal thunderstorm in Japan on 6 February 2017, in which they see a clear signature of positron annihilation associated with -ray flashes, combined with -rays arising in the de-excitation of nuclei excited by neutron capture...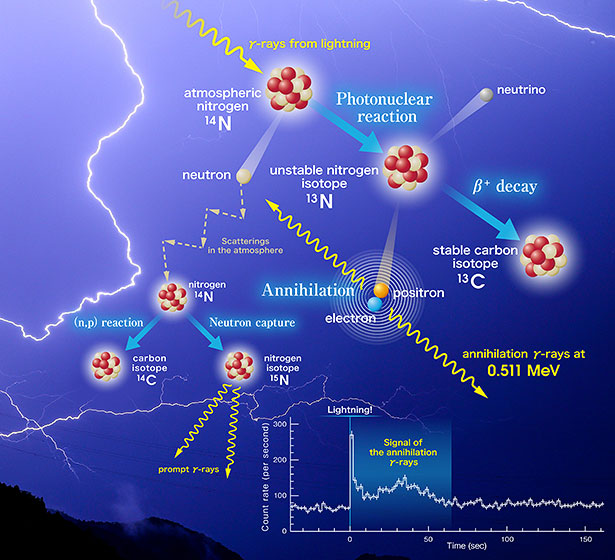 See the above arxiv-Link in the headline or look here for the paper:
https://www.nature.com/articles/nature24630
FS3