Images involving the Cydonia region on Mars were first observed in images from the Viking probe in 1976. One item seen in those images appeared to be a megalithic structure resembling a human face and another a five-sided pyramid like the Chrysler emblem and the familiar face-on-Mars image was seen on tabloids. These were high altitude, low resolution images and NASA's official position that the images showed natural formations didn't seem totally unreasonable in light of the fact that the standard vision of our solar system's history does not allow for Mars ever having been habitable:
Nonetheless there was intense pressure on NASA to provide higher resolution images and such began to appear in the late 90s, including these images of the face megalith and the five-sided pyramid:
In the case of the higher res image of the face image, what you see is what you'd expect logically. There's no way to build something like that (2.5 miles or thereabouts top to bottom) by carving blocks. You pile stones into the shape you want and then pour some hard facing substance over it; what you see is that this facing is weathered on the left/windward side and is falling away in slabs on the right/leeward side. Many features such as the left eye, nostrils, lips etc. are visible and there is the fact that Mother Nature does not do straight lines or Bezier curves on a two or three mile scale. The curve of the helmet or headdress can be constructed with Corel or any other software package offering Bezier curves with one or two fulcrum points.
Nor are such images limited to one region of Mars. Later images have included an astonishing assortment of evidence that the place used to be inhabited. Images from a press conference which Dr. Tom Van Flandern conducted on the subject in 01 are available:
http://www.metaresearch.org/solar%20sys ... efault.htm
and these include a couple of other face images meant to be seen from off planet as well as what appear to be villages with terracing and rectangular structures: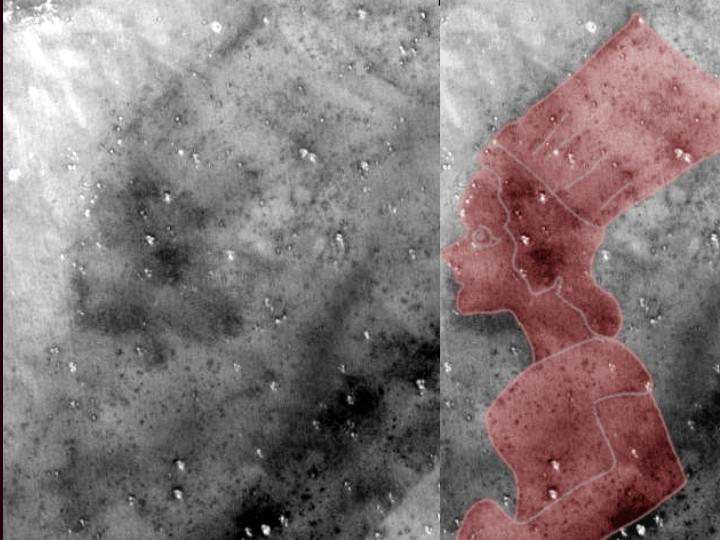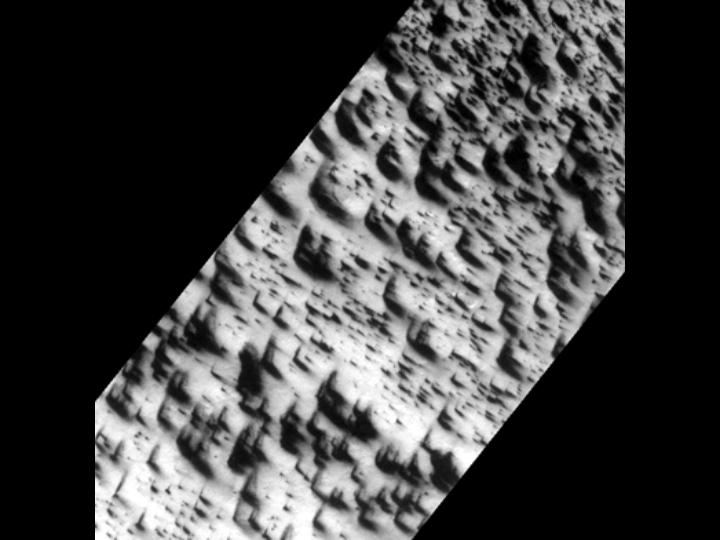 Near as I can tell, NASA and the JPL are about evenly divided on these topics; about half of them are willing to believe their eyes as I am and the other half are still in denial particularly since standard theories do not allow for Mars ever having been habitable and it would have to be habitable for these things to get built; nobody could build on this sort of a scale with spacesuits on. By standard theories, Mars would always have been too far from the sun, too cold, and too small to hold a breathable atmosphere via gravity.